Corporate identity for BIG SUN – a rising agency for digital communi­cation based in Düssel­dorf and Berlin. The brief was to create a clean identity with a fresh vibe, vibrant colours and a certain 'Cali­fornia flair'. Let the sunshine in!
Creative Concept / Corporate Identity / Logo Design / Stationery / Web Design / Letterpress / 2016 - 2018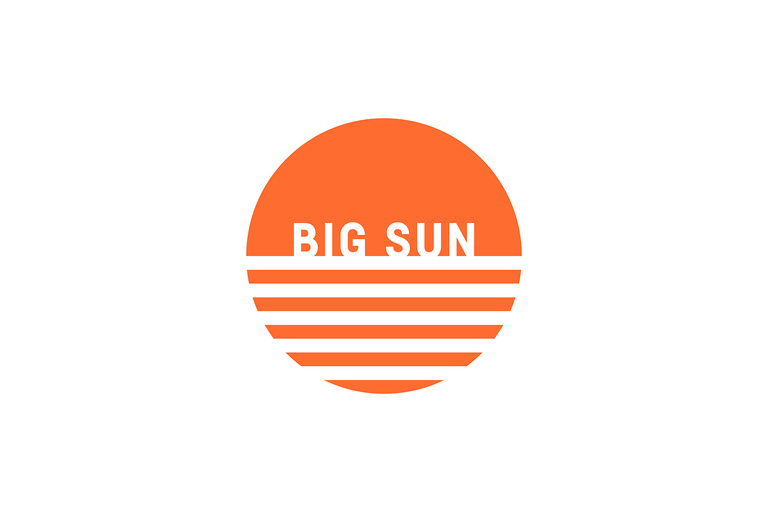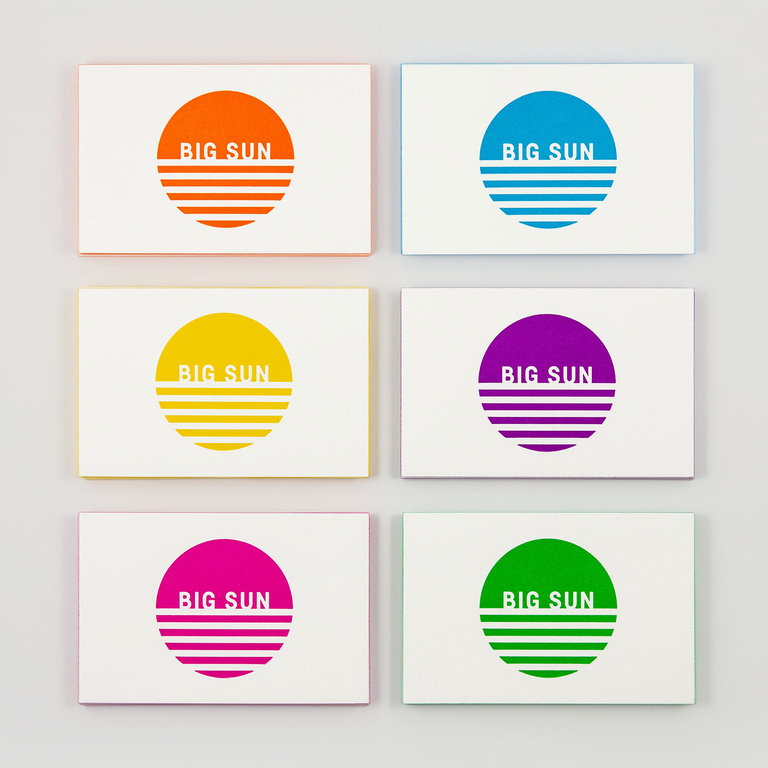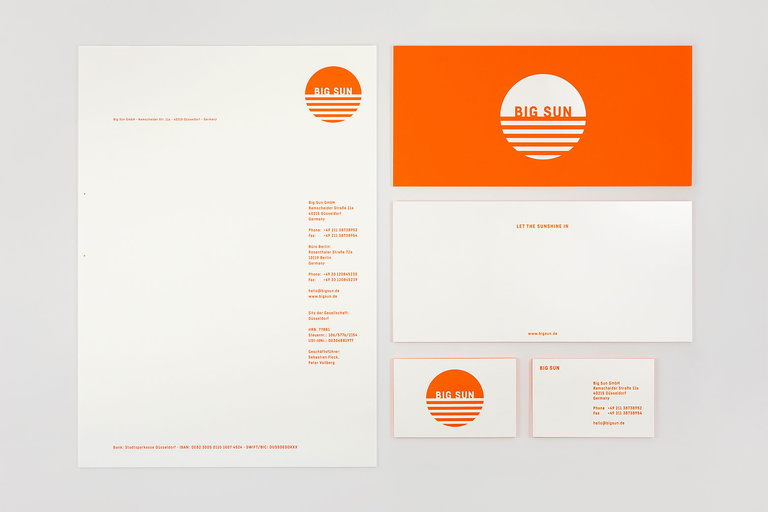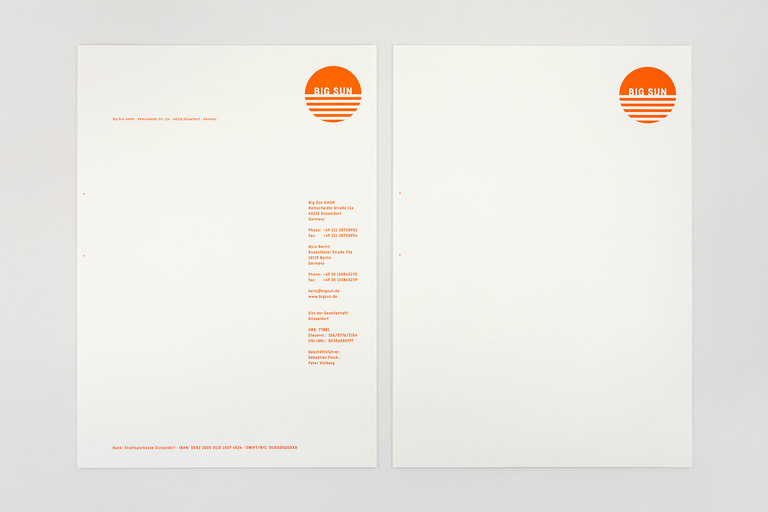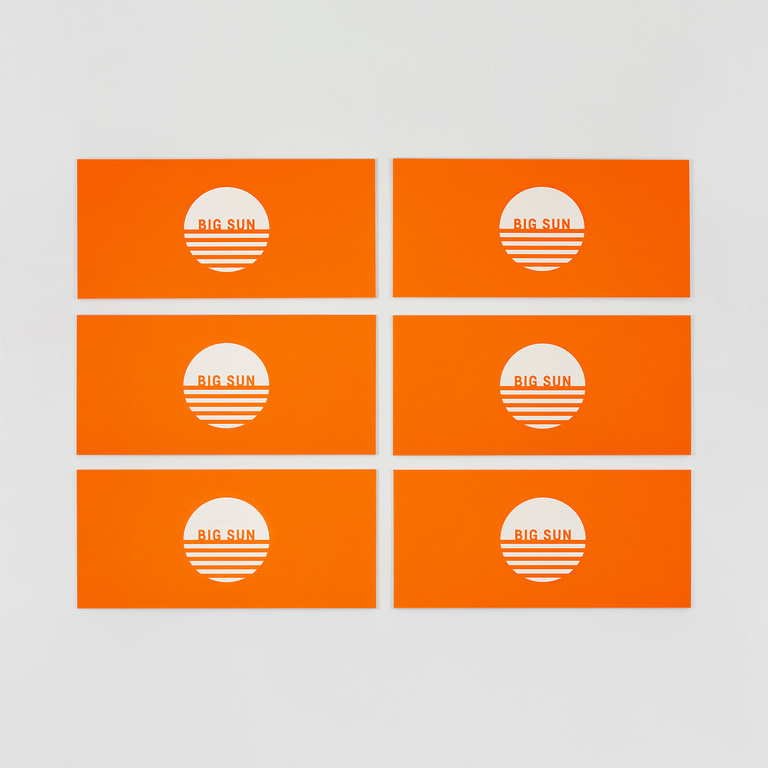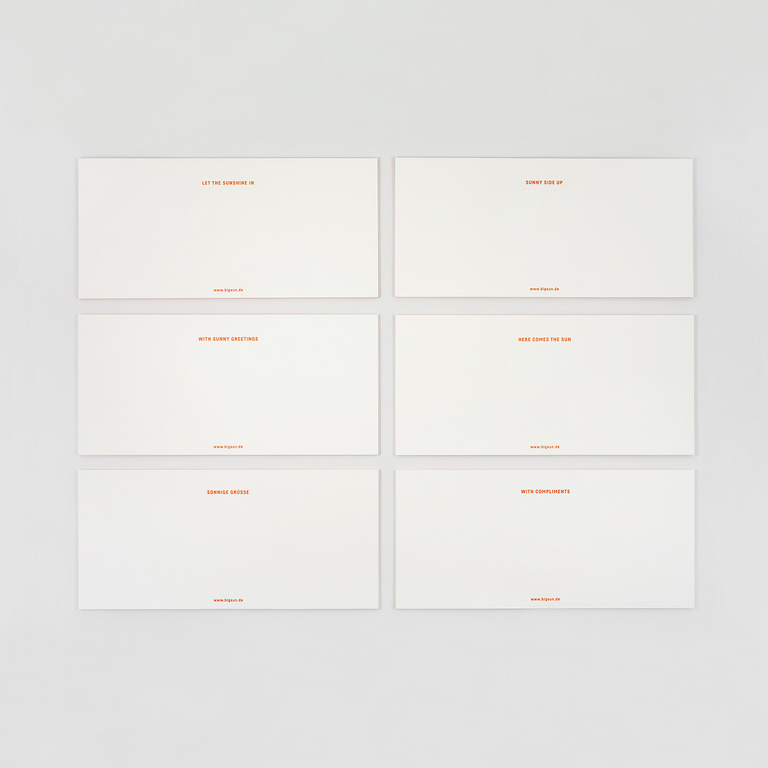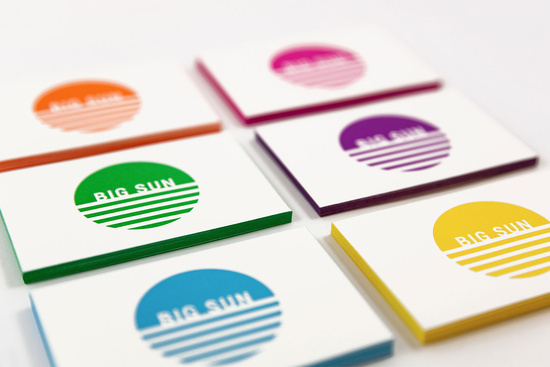 Print business cards: Letterpress
Paper: Metapaper Extrarough
Printed by Letterpress77
Print stationery: Offset
Colour: HKS 7N
Paper: Extra +
The BIG SUN business cards were officially awarded as 'Metapaper Print Project of the Year 2018' in the category letterpress.