Corporate identity, text concept, branding, web appearance, lookbook design and content creation for 'THEA MIKA' – a brand new, modern yet classy womens' shoe brand.
A pair of shoes can change every­thing: It can make us feel beauti­ful, strong, sexy, stylish, tough, elegant, pre­pared, (self-) confid­ent or glamorous. The right shoe at the right time can turn a decisive – or some­times even ordinary – situation into an unfor­gettable memory:
Enjoy every step of your way.
Creative Concept / Corporate Identity / Creative Direction / Art Direction / Text / Web Design / 2018 – Today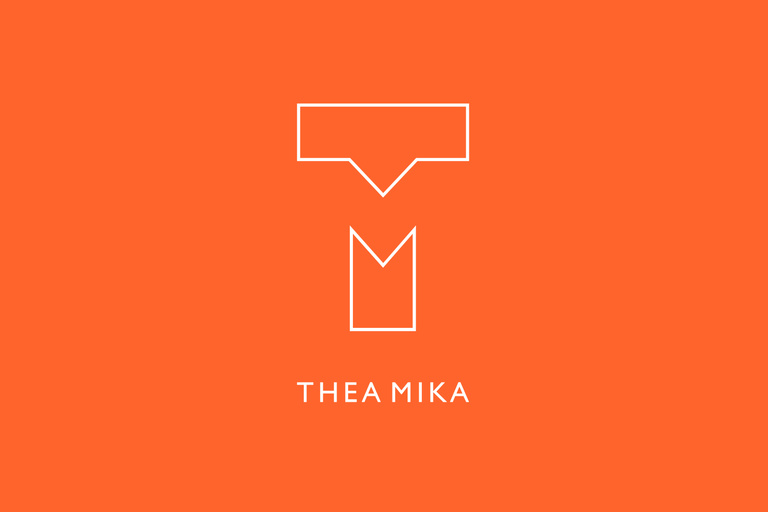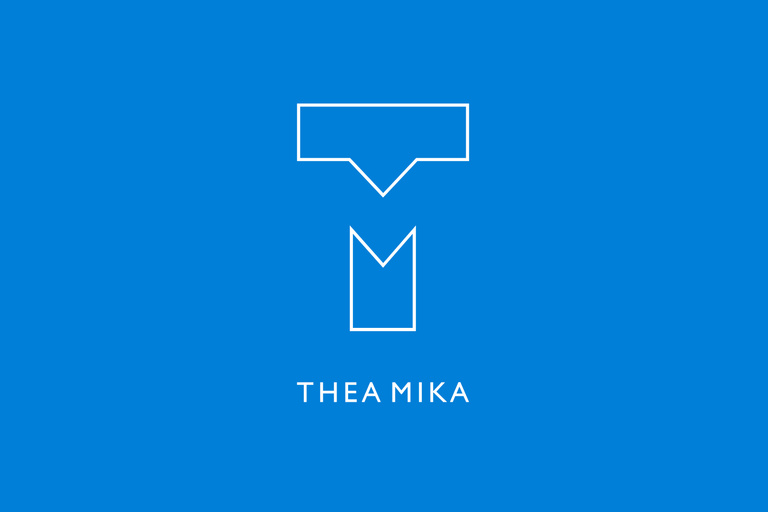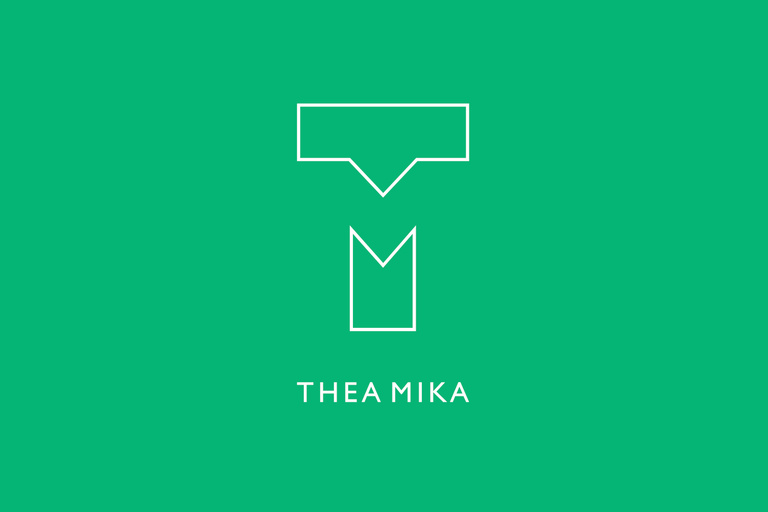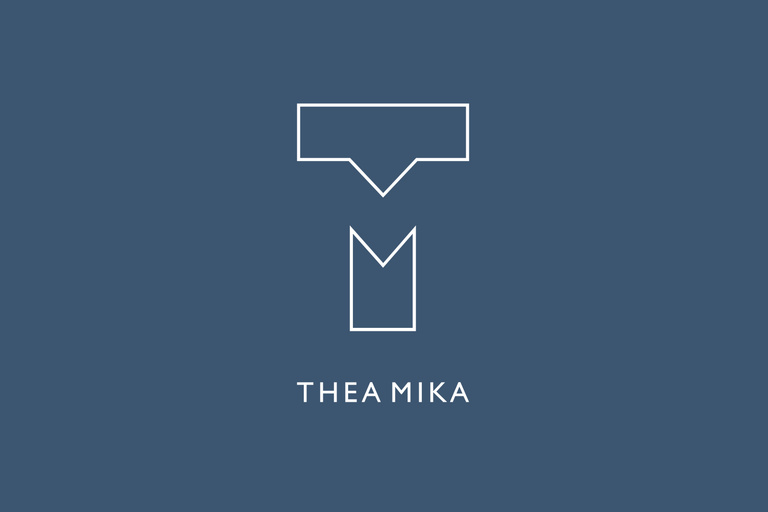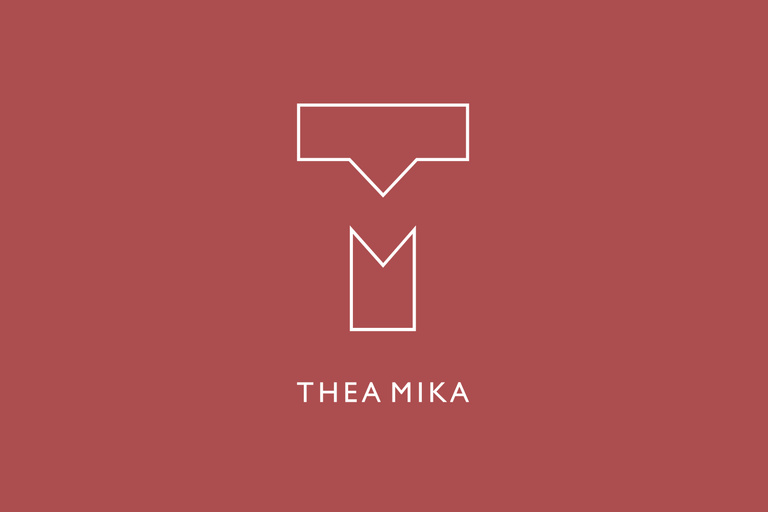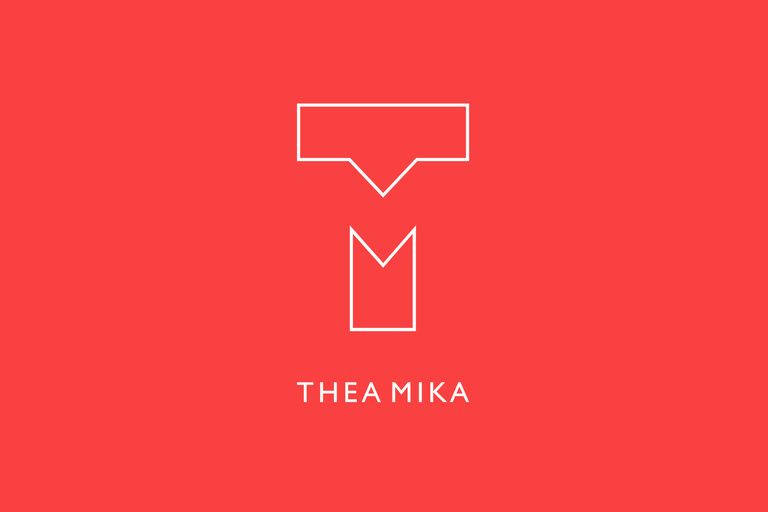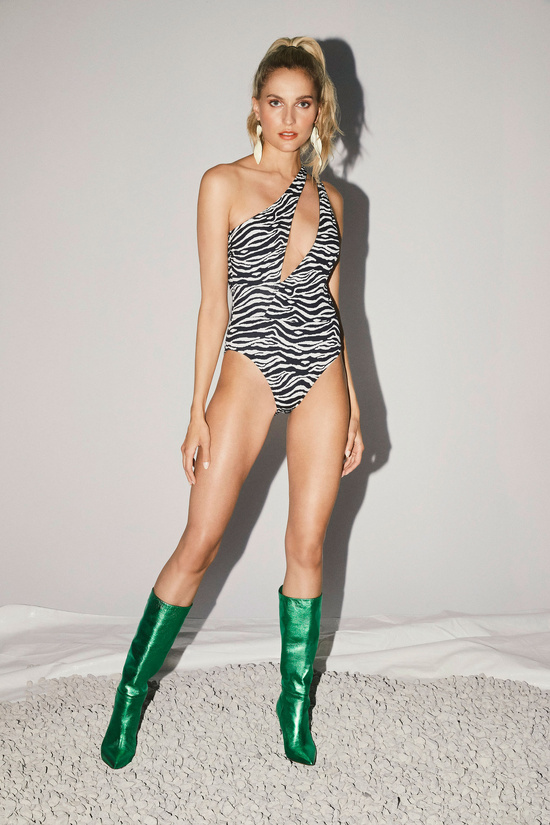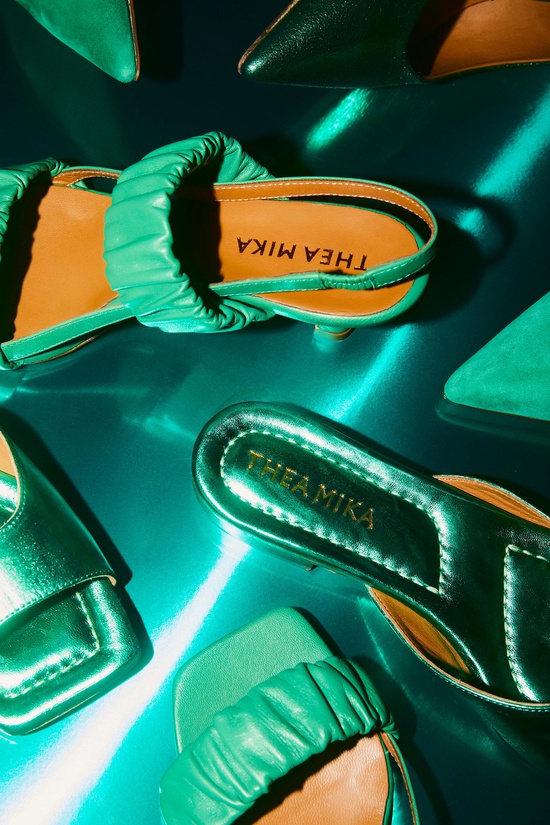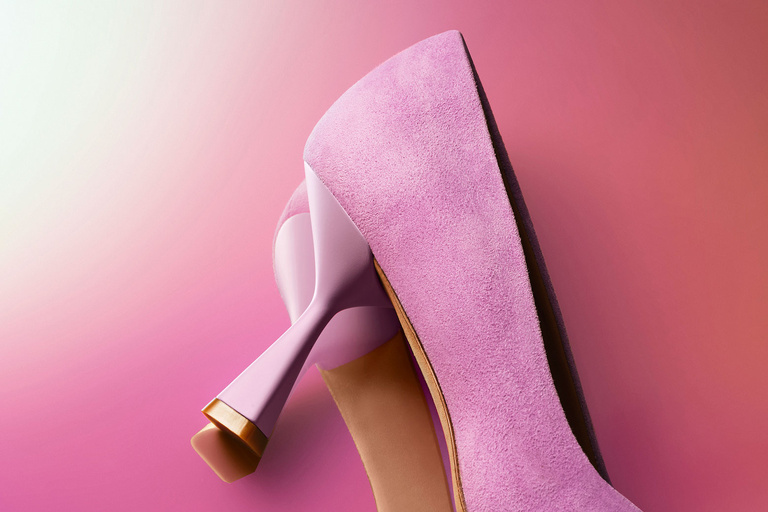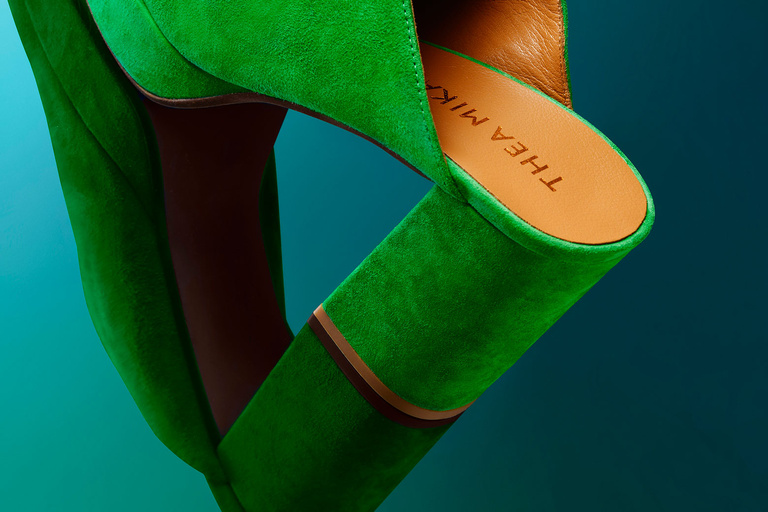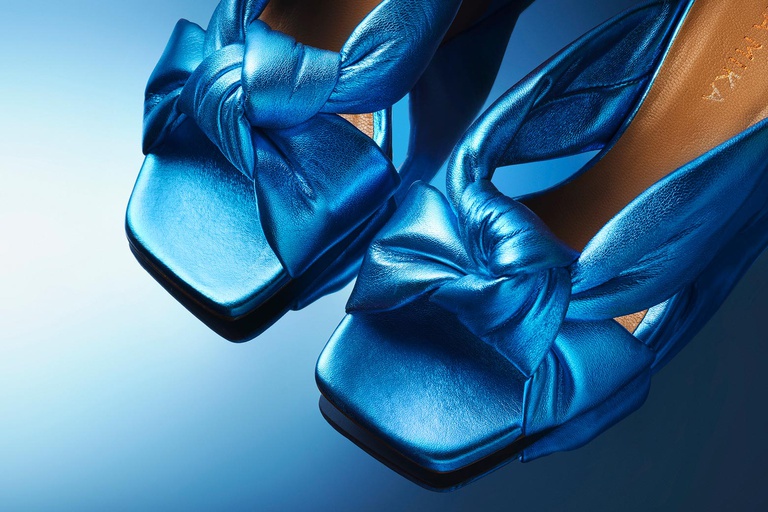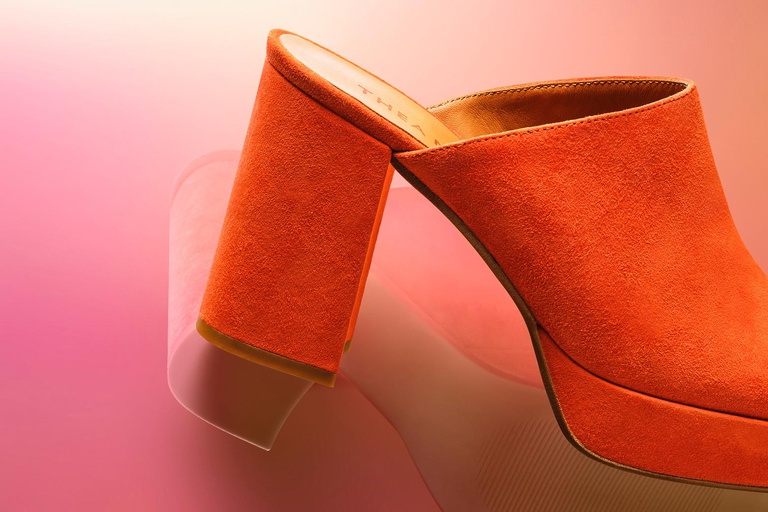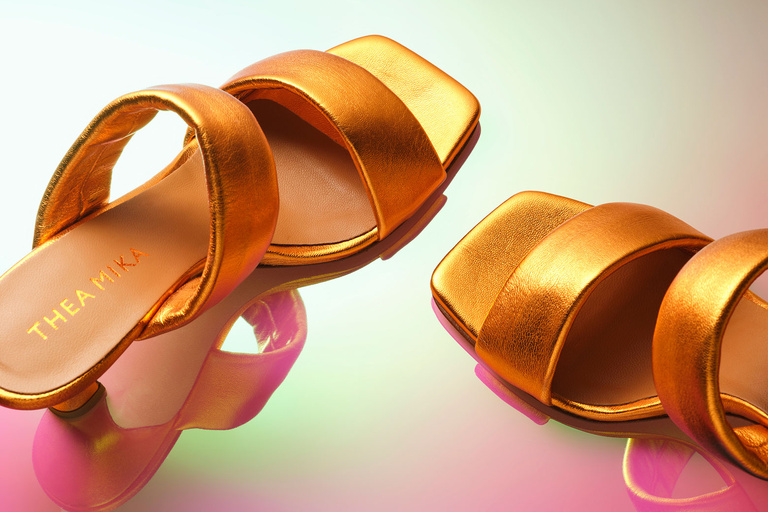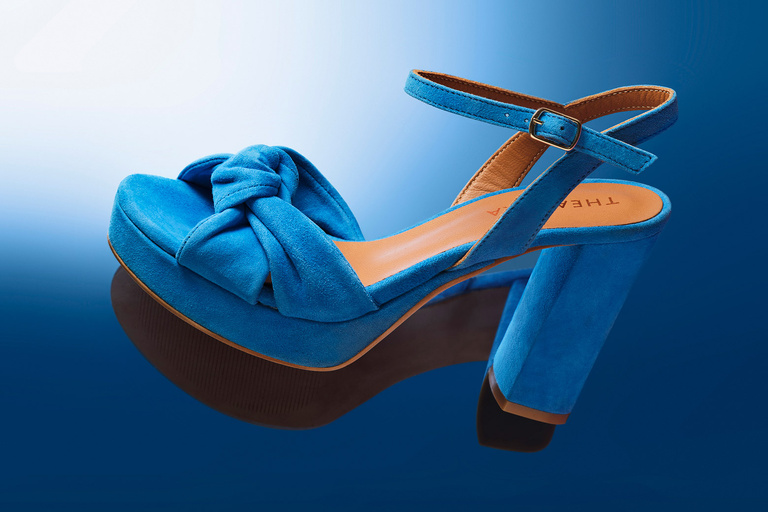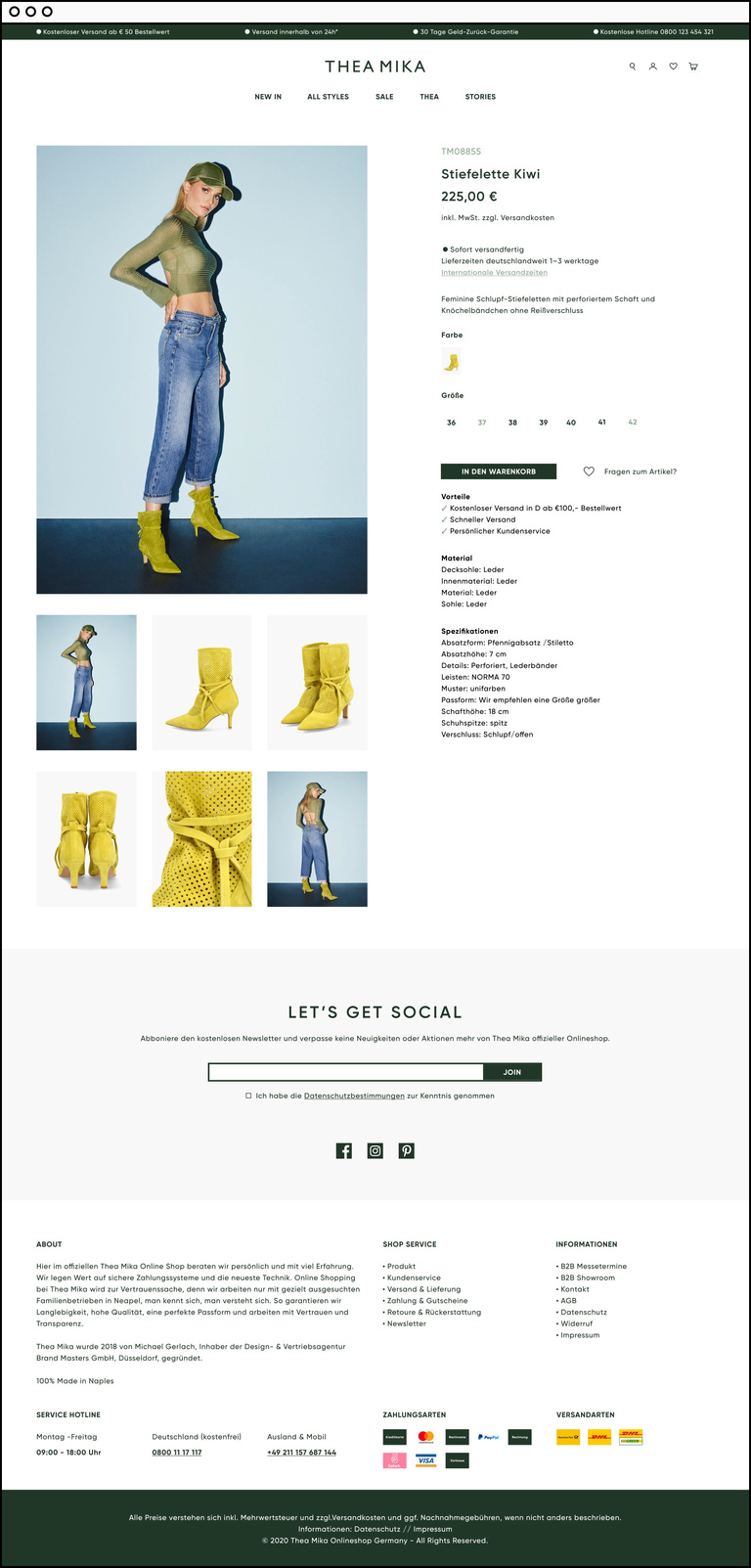 Autumn / Winter 2022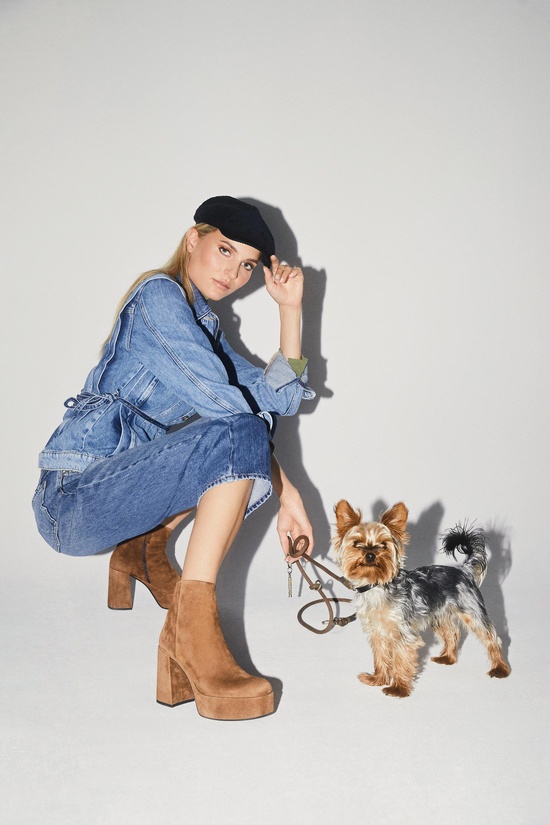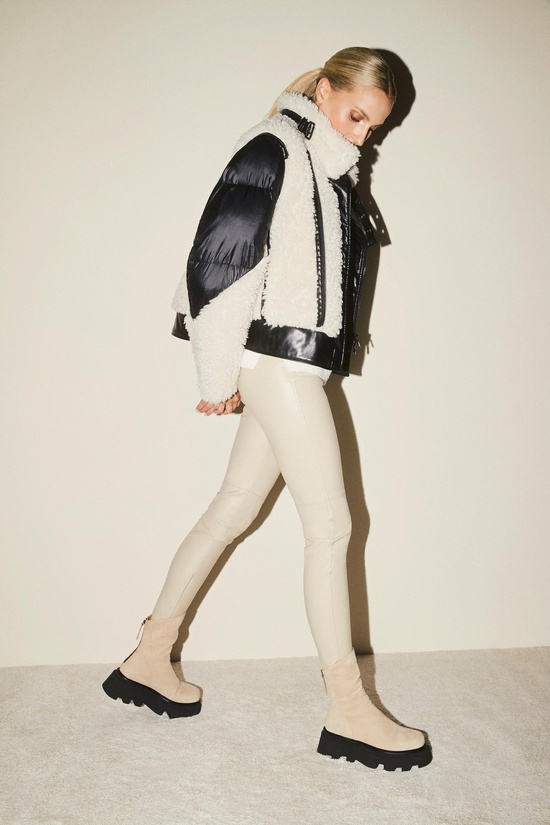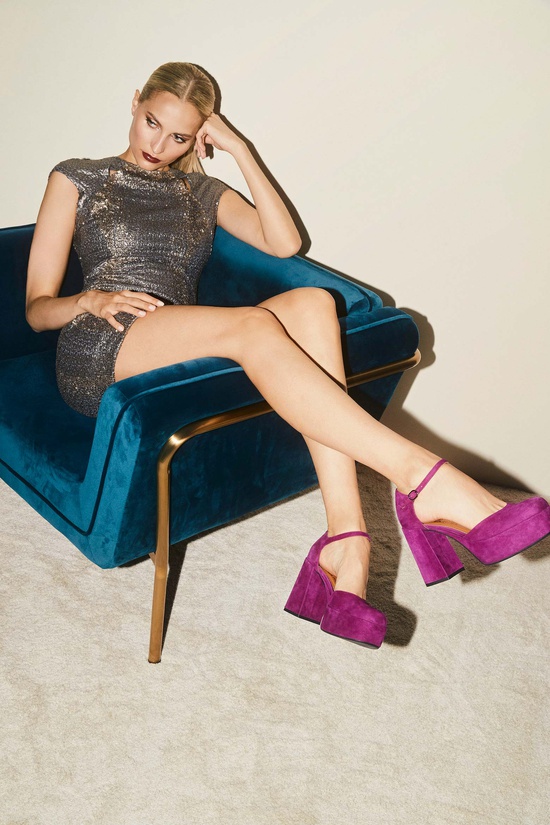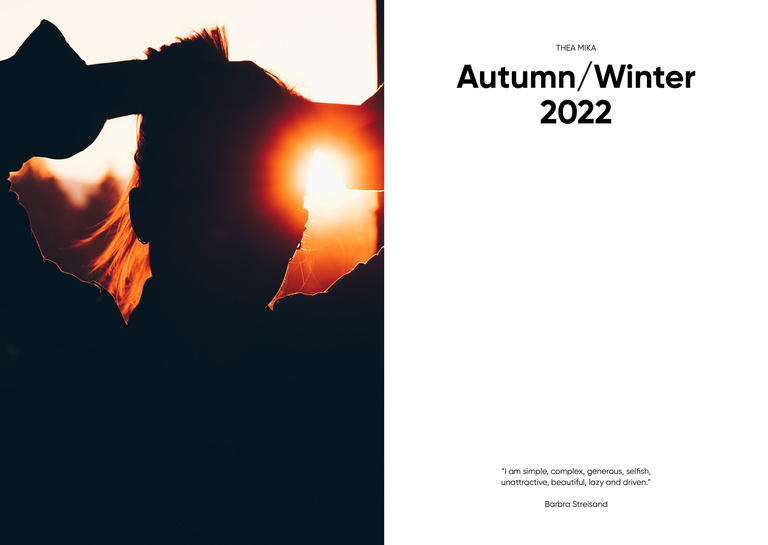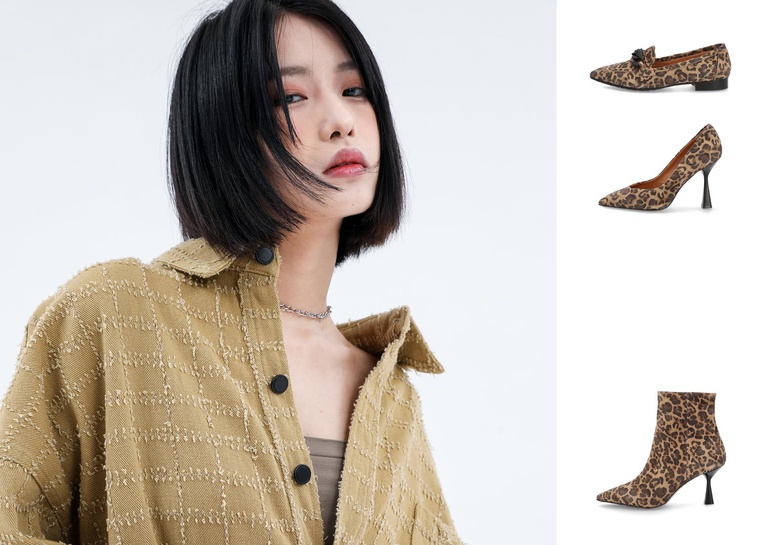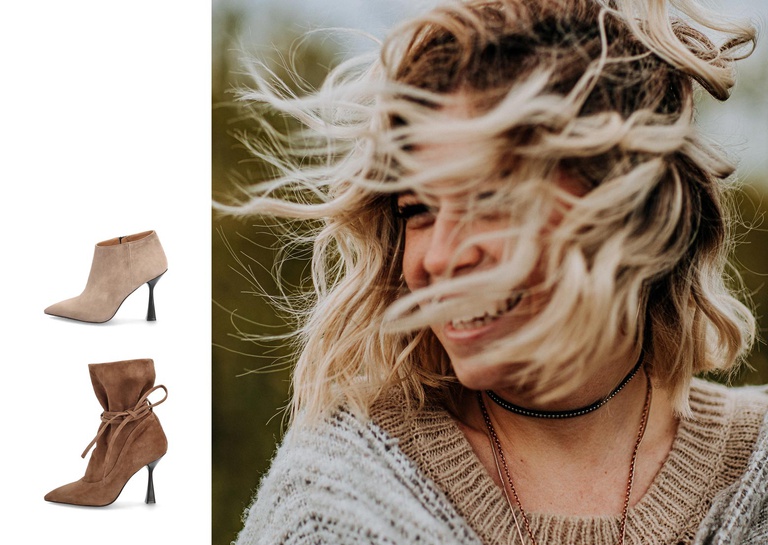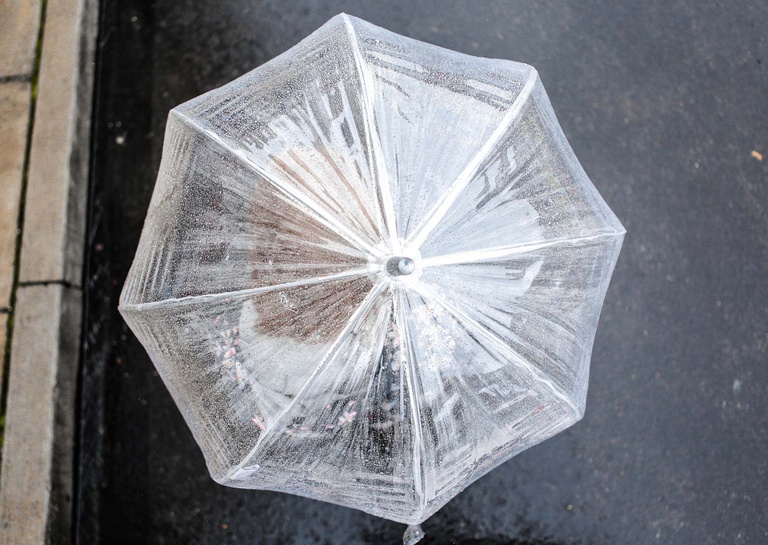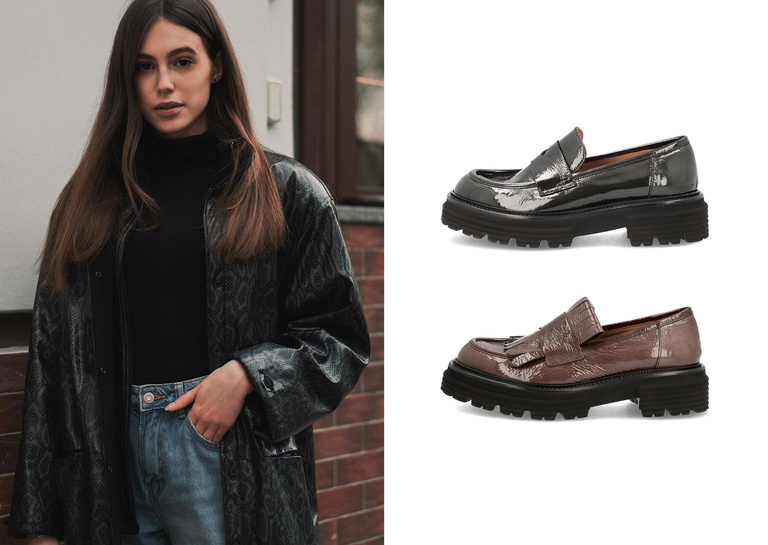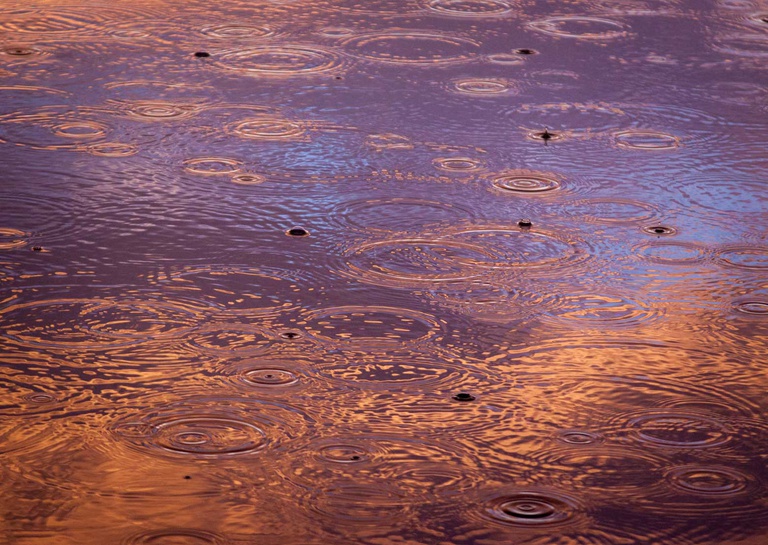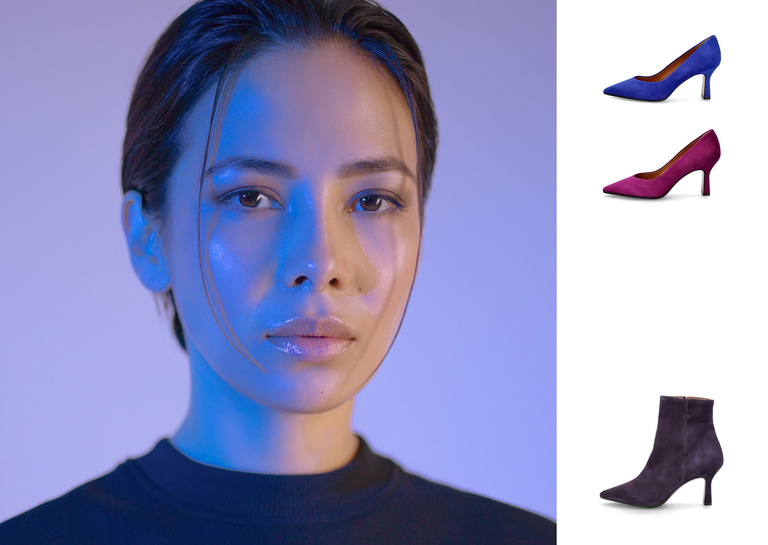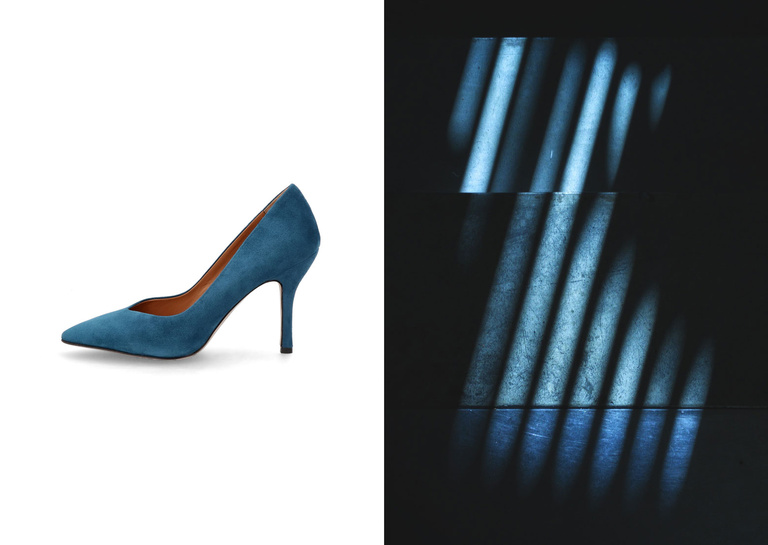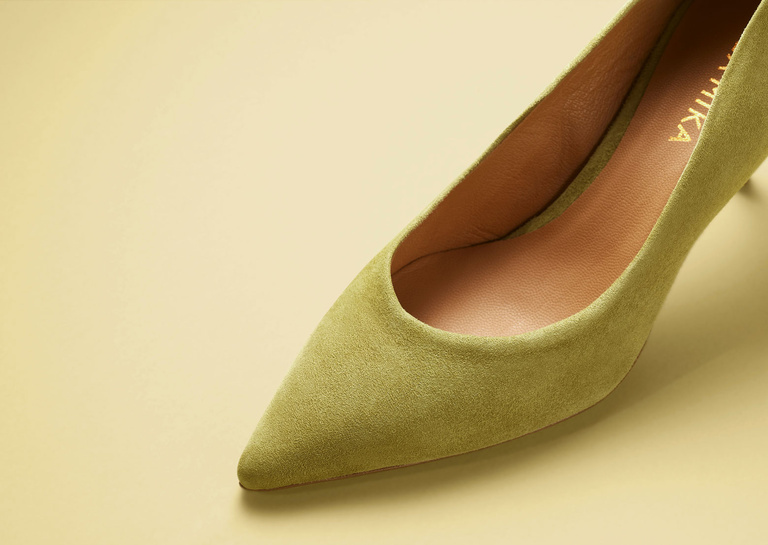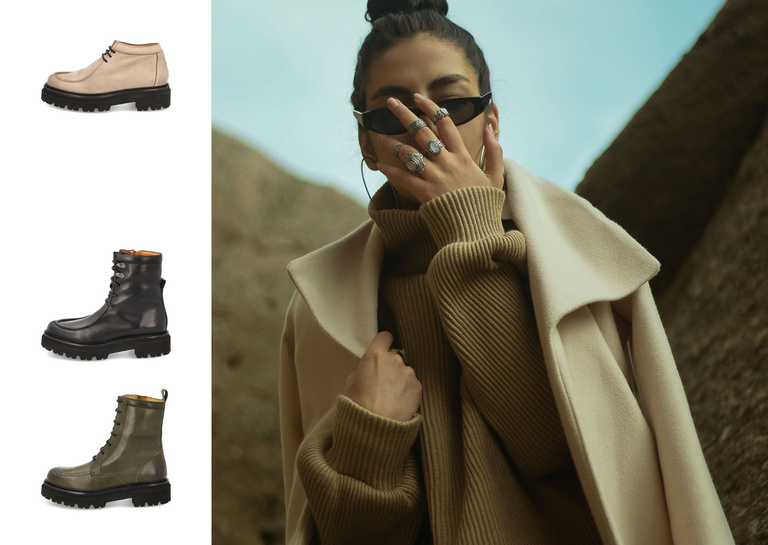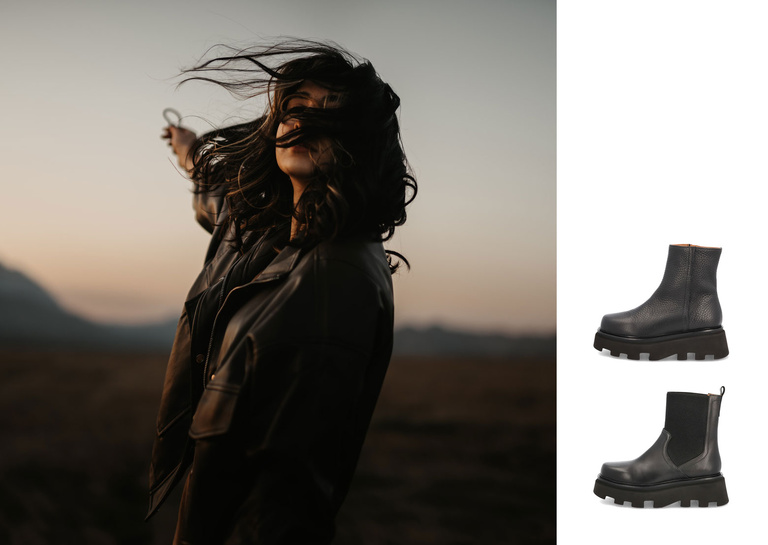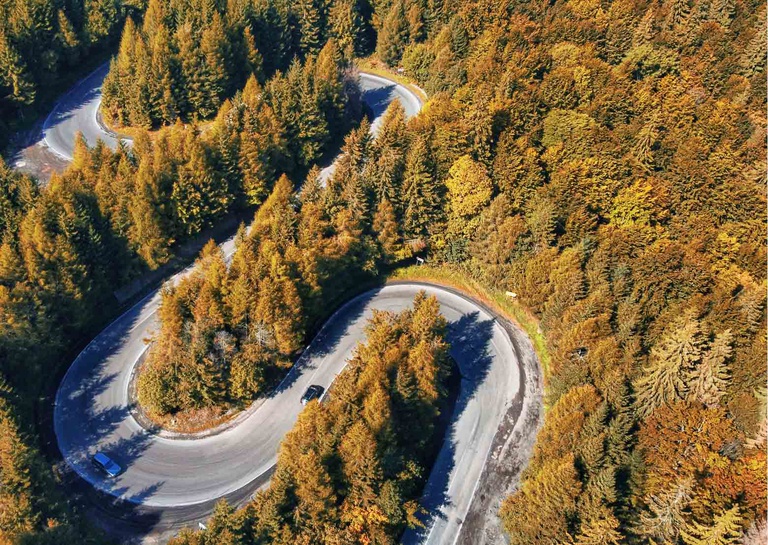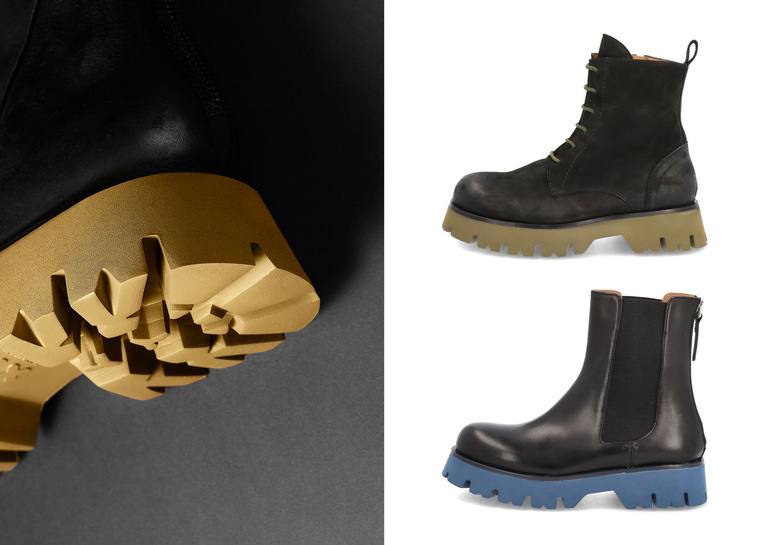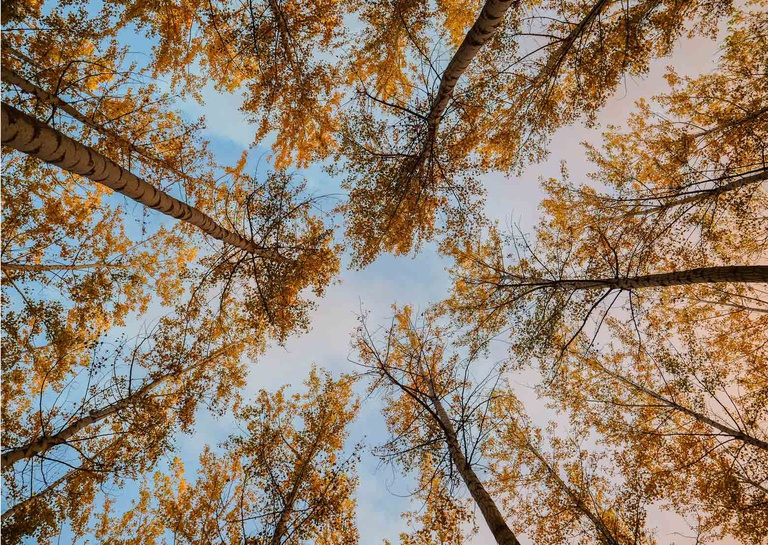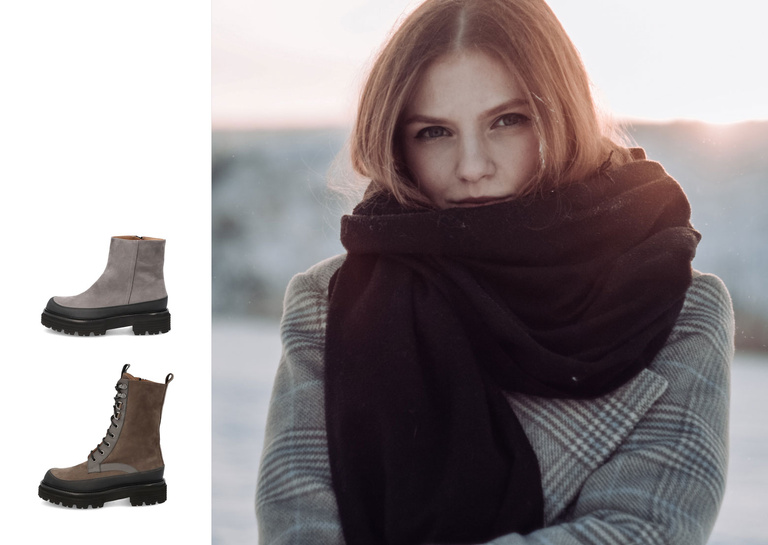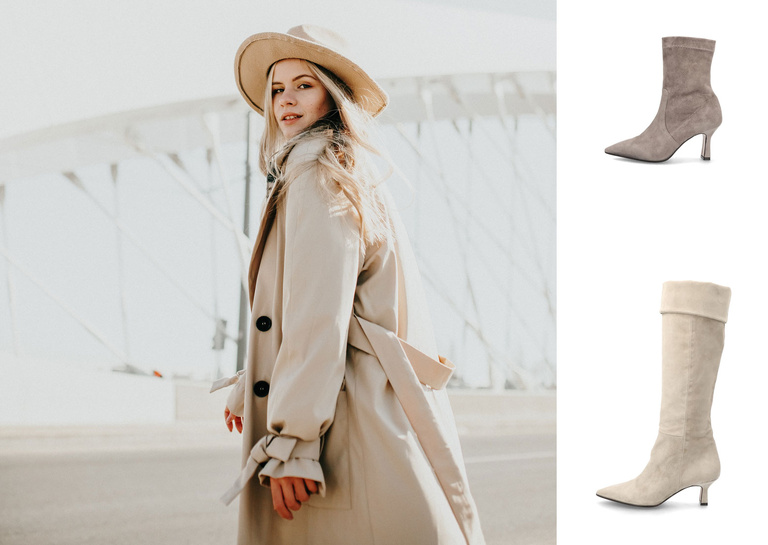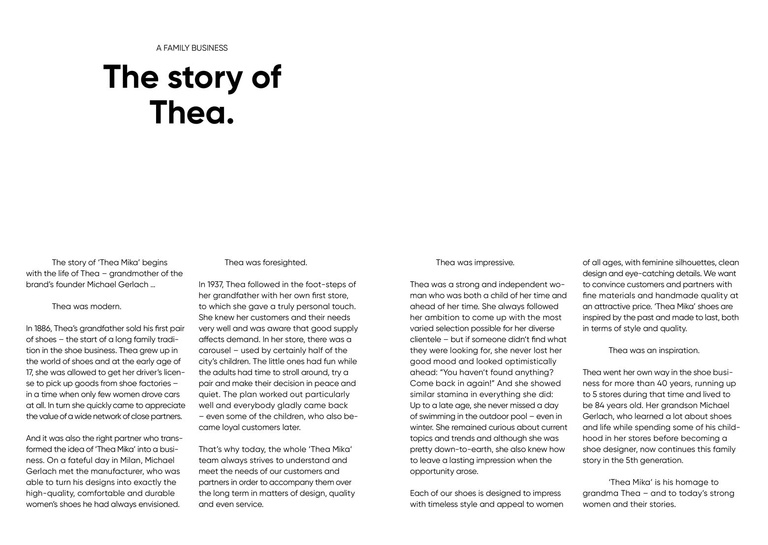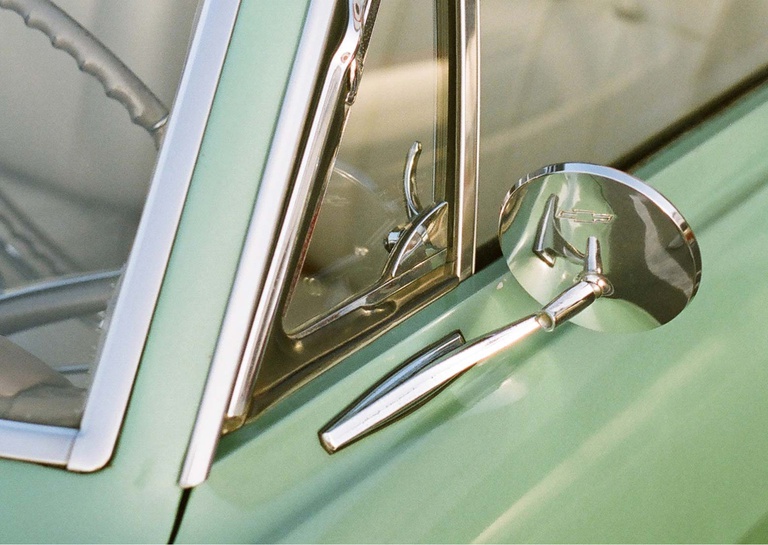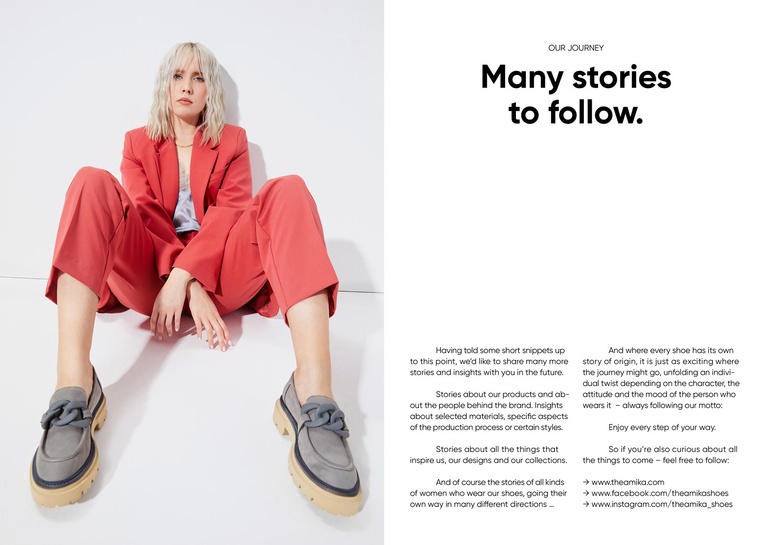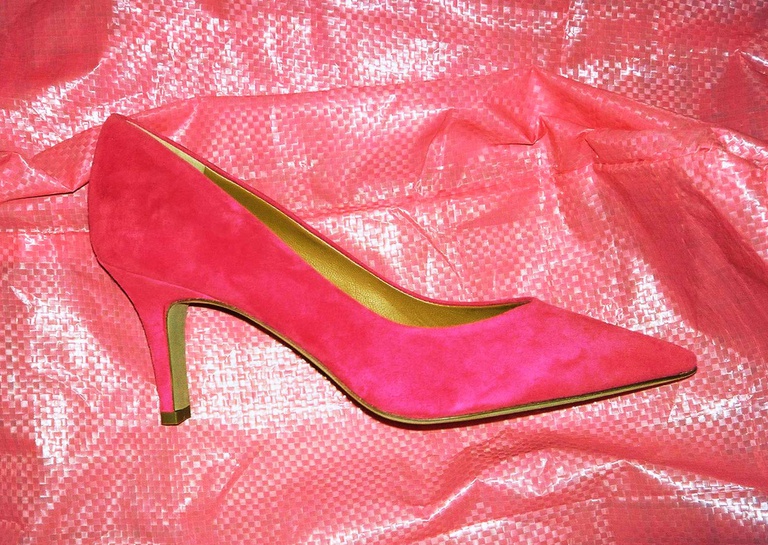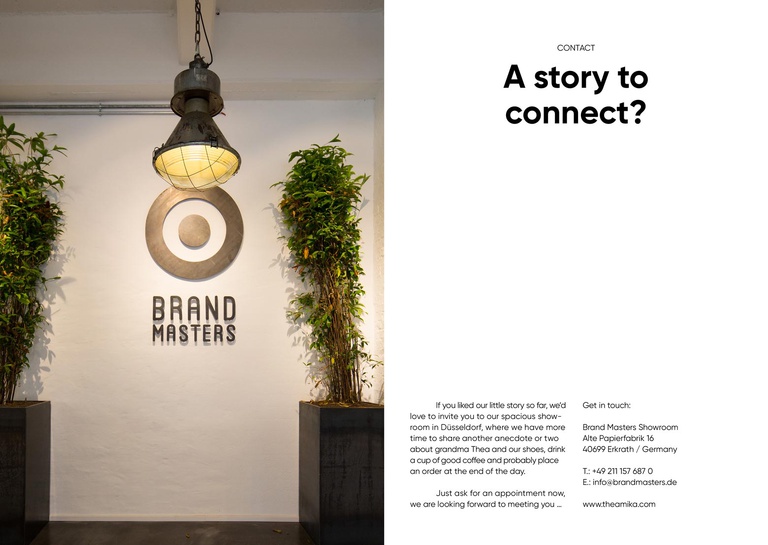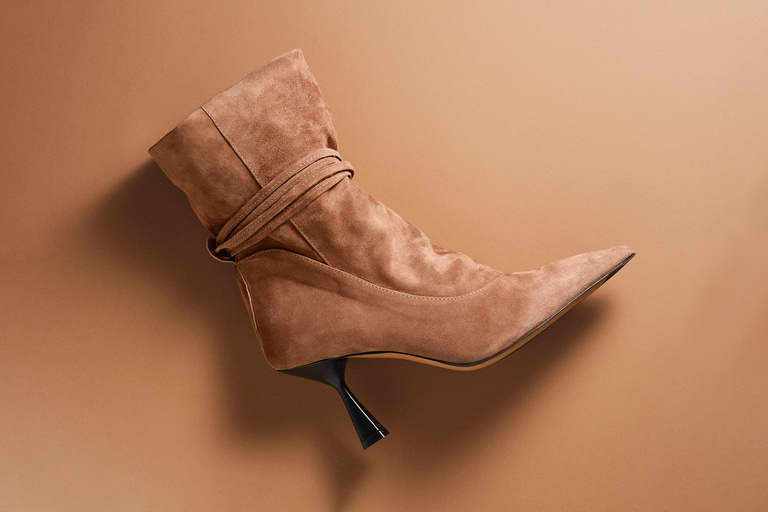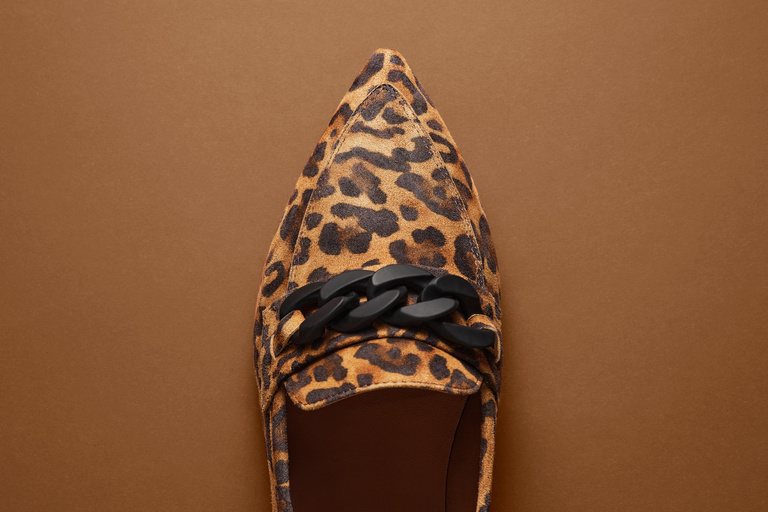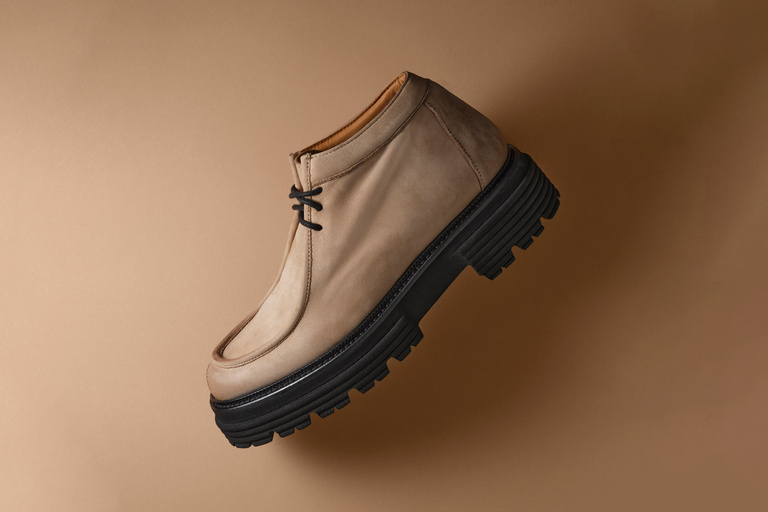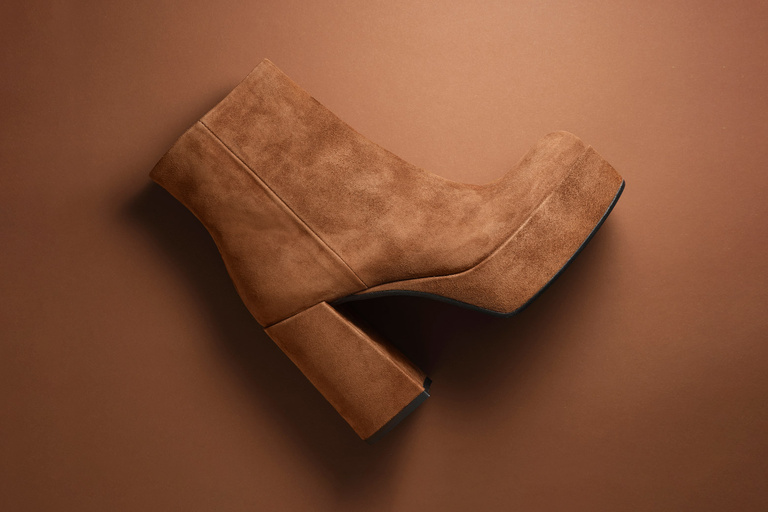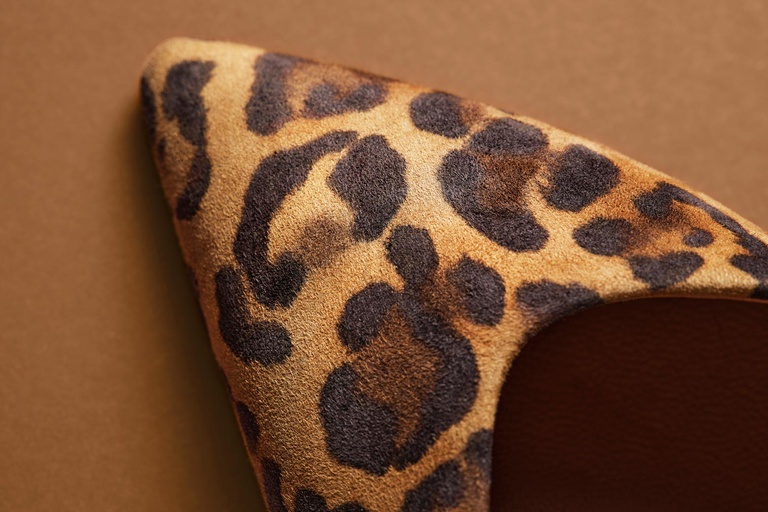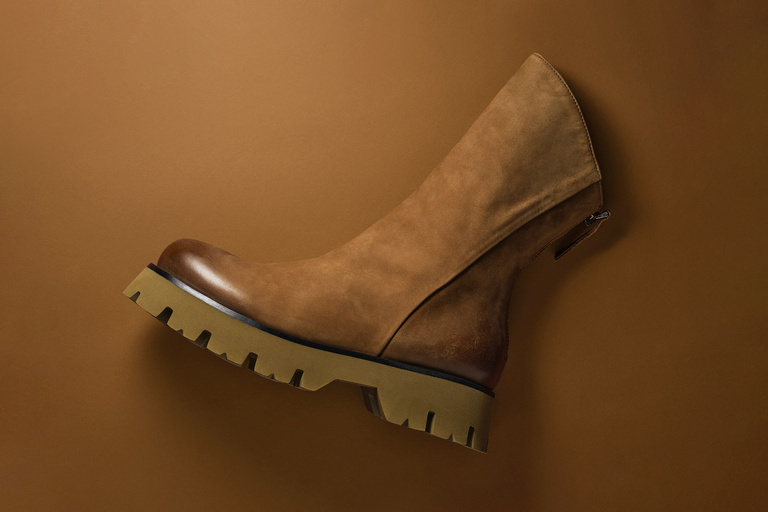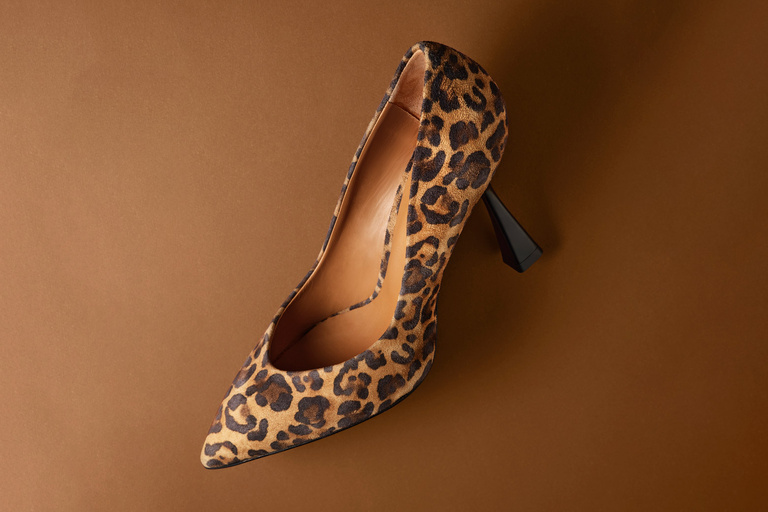 Spring / Summer 2022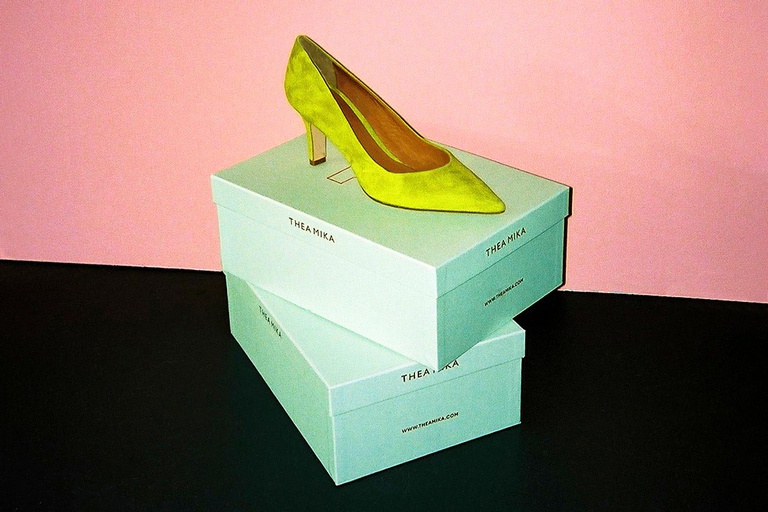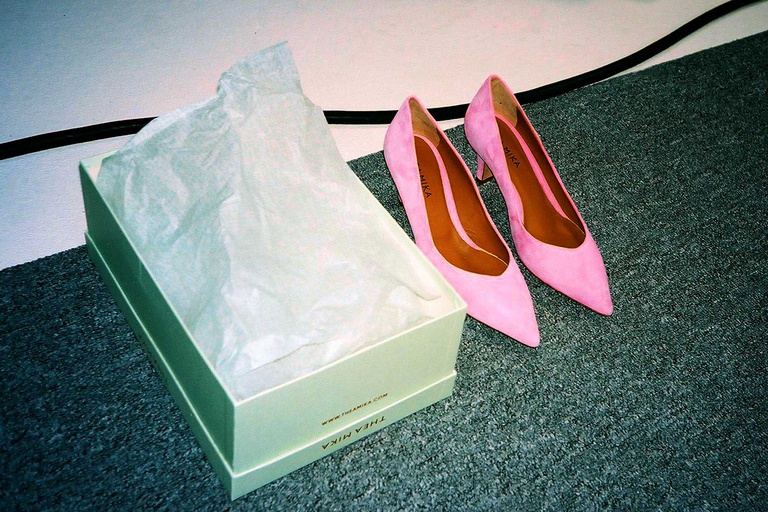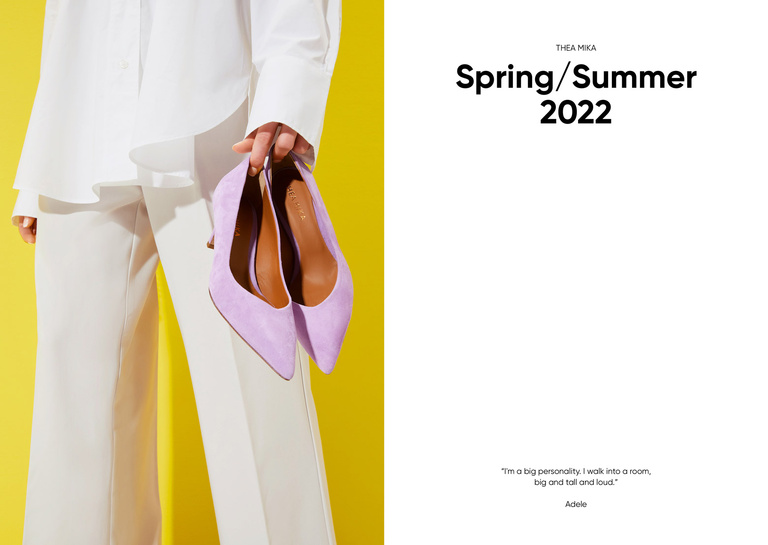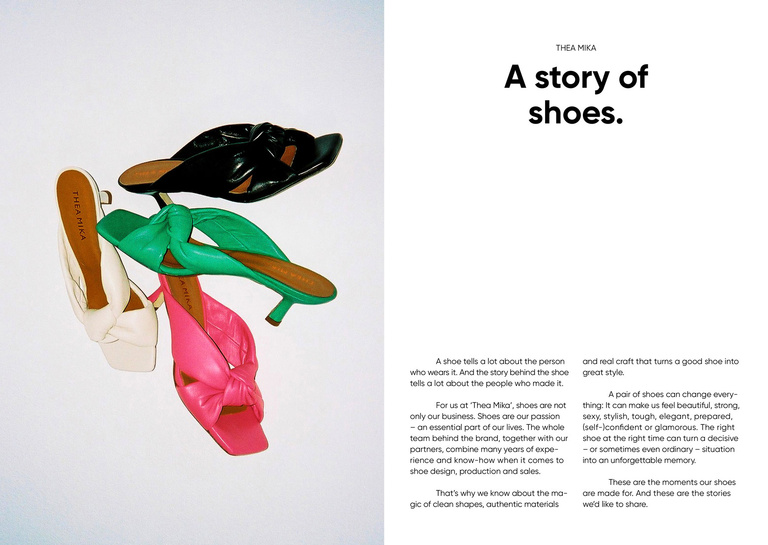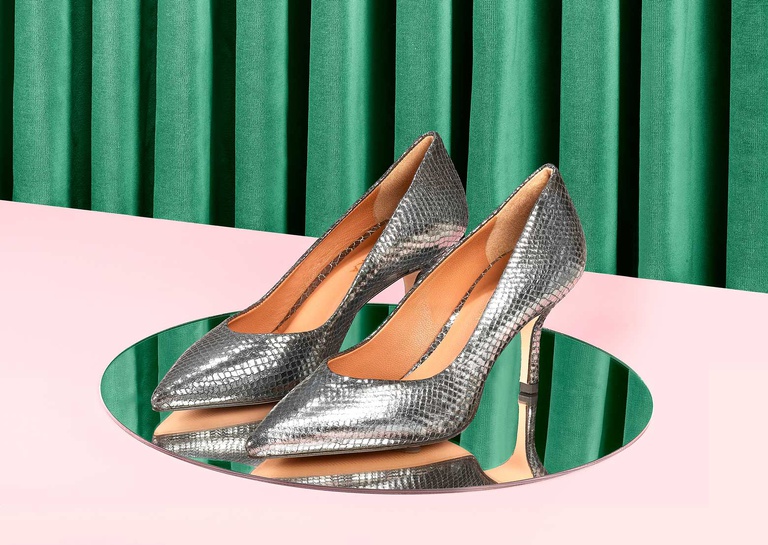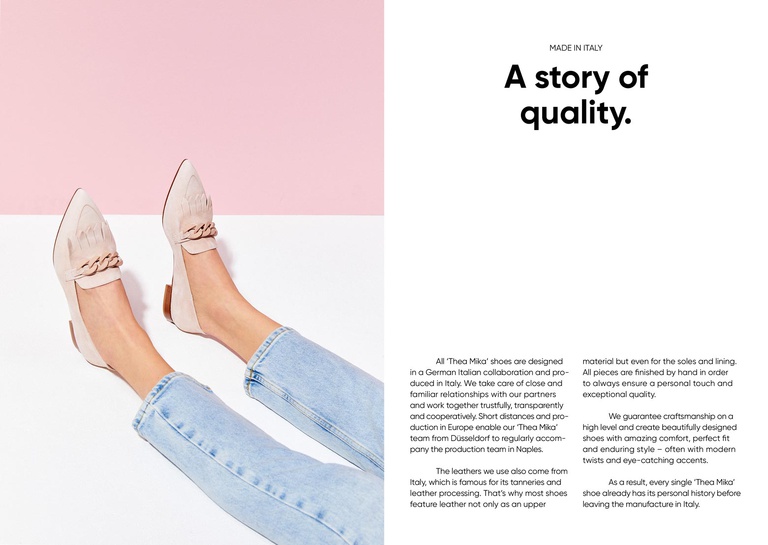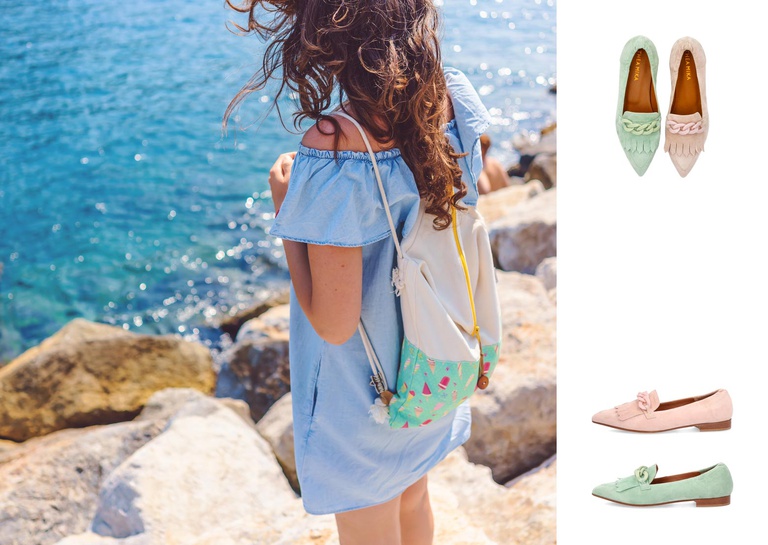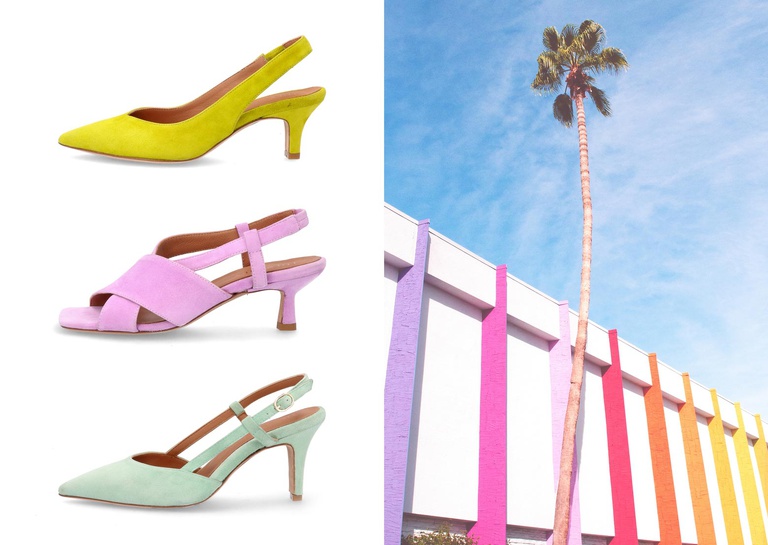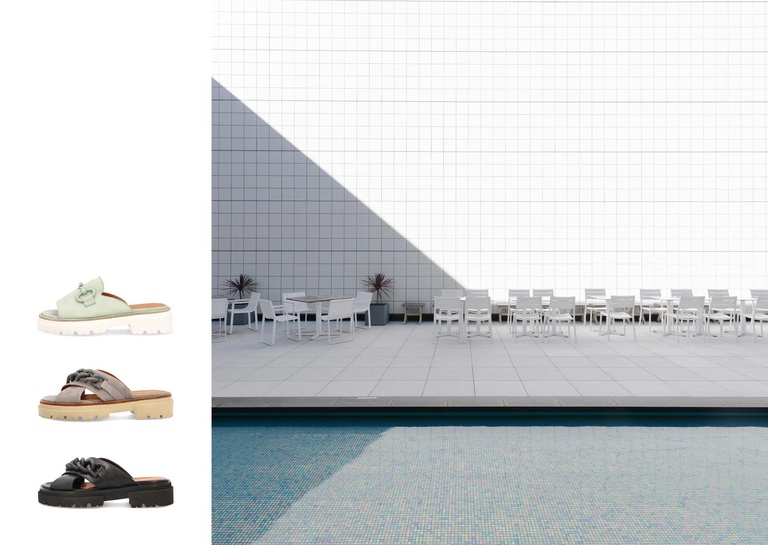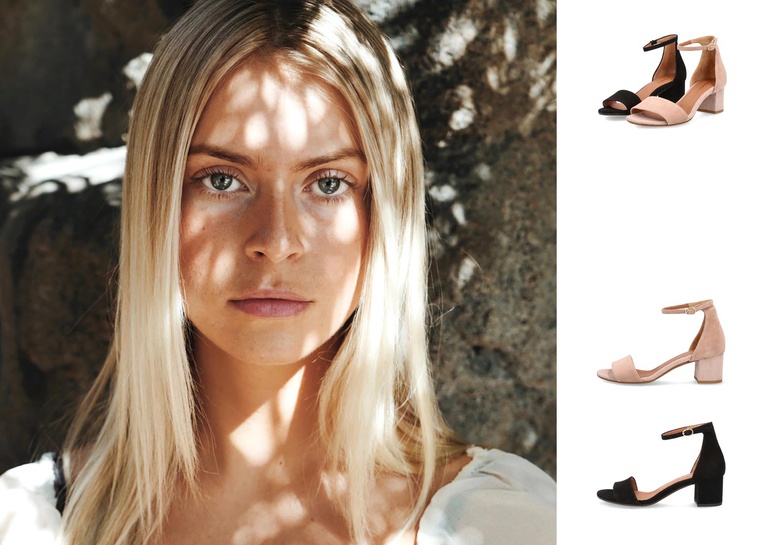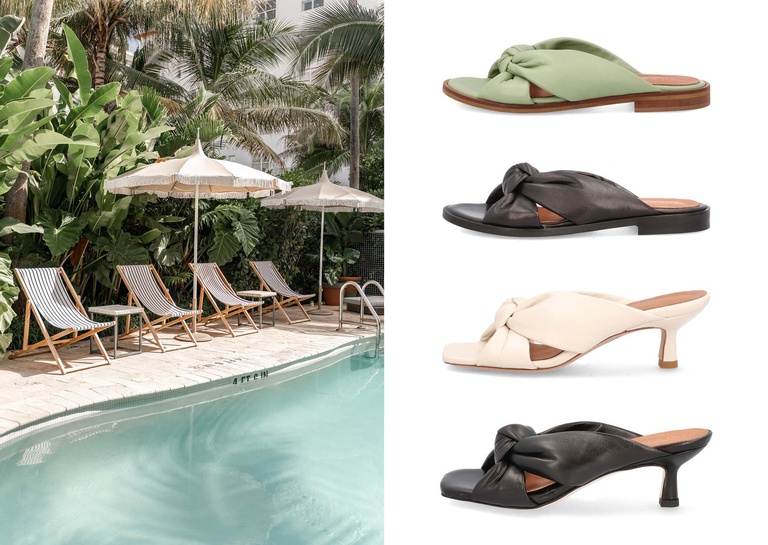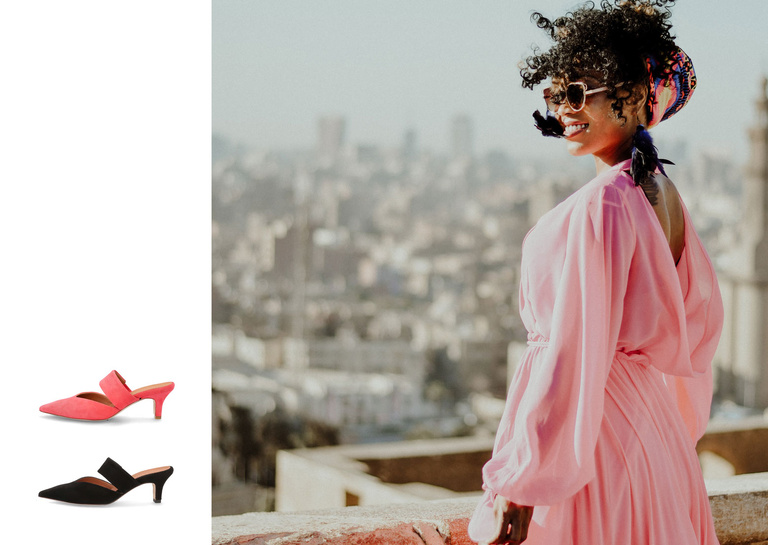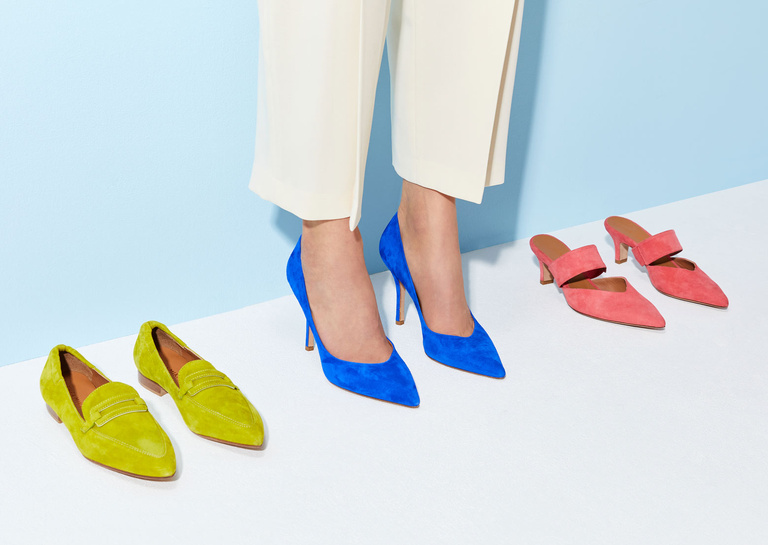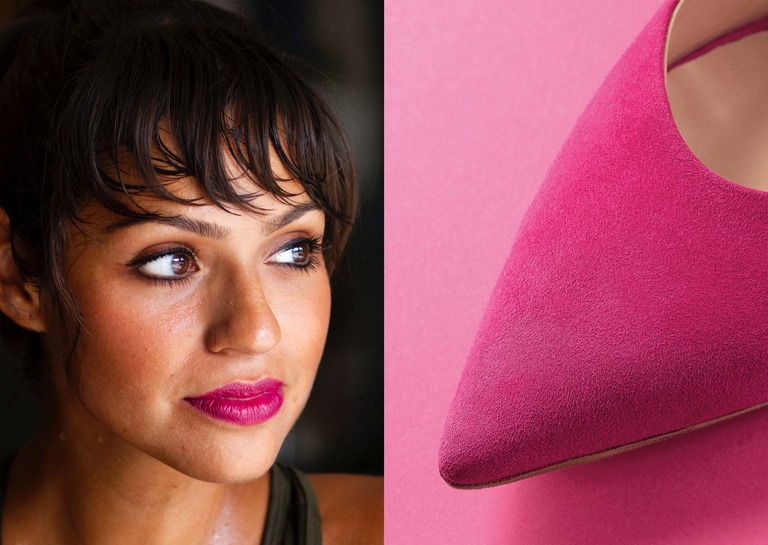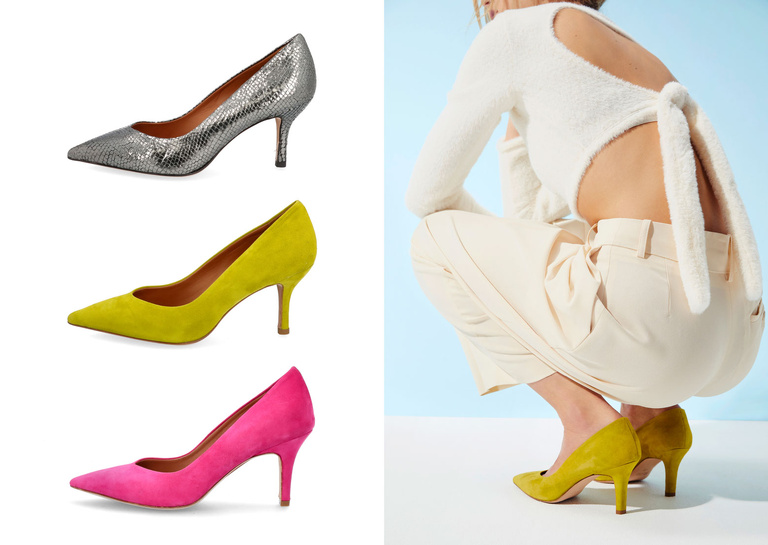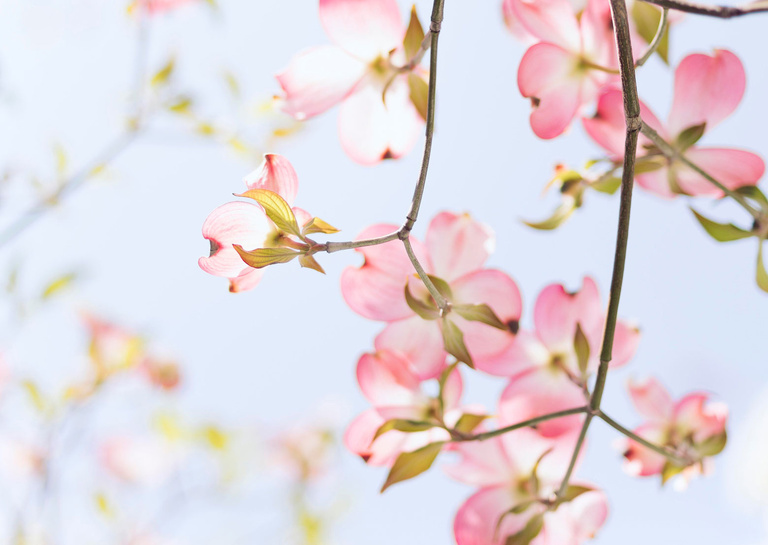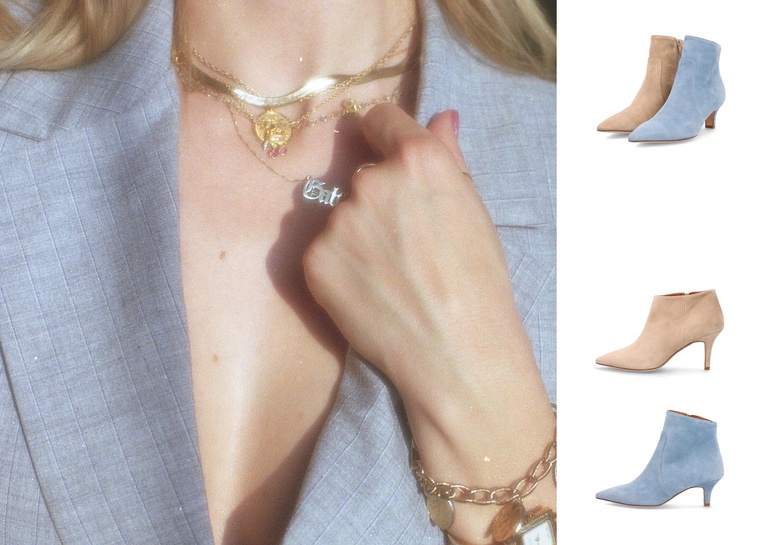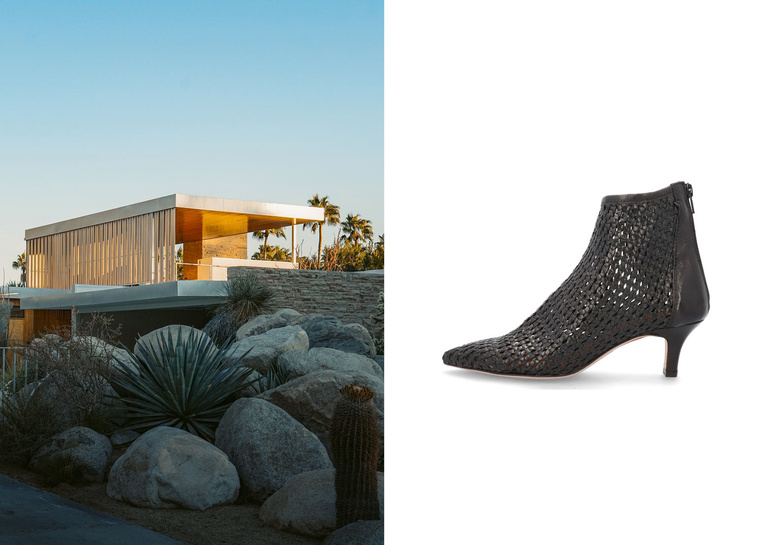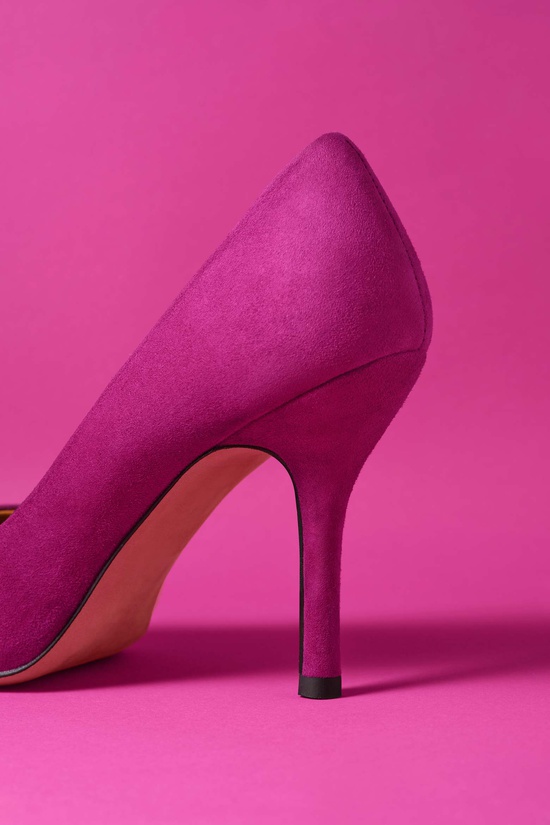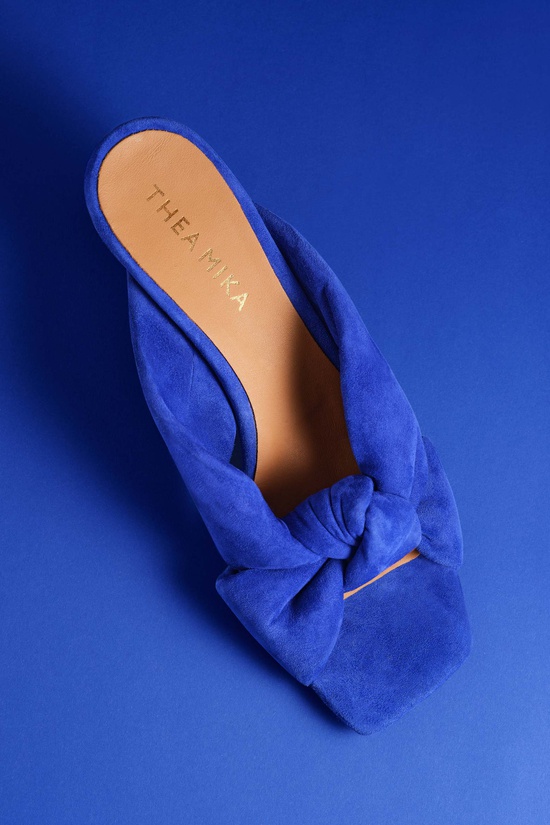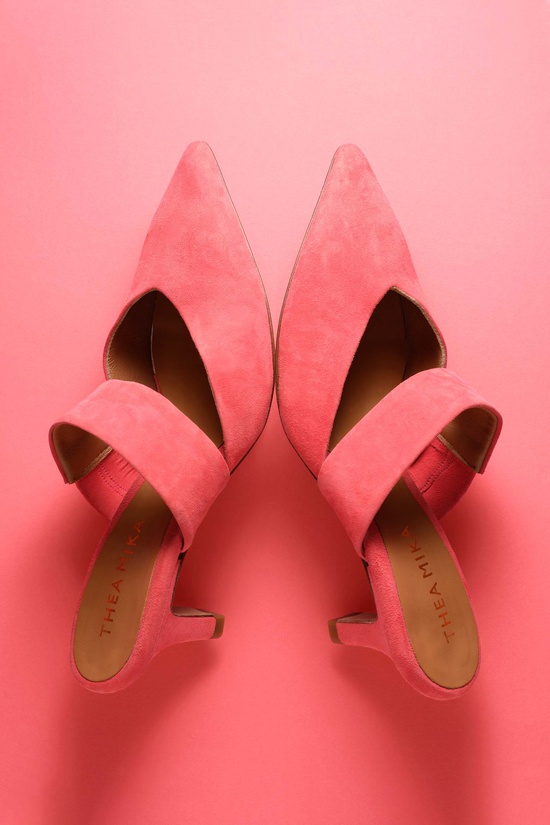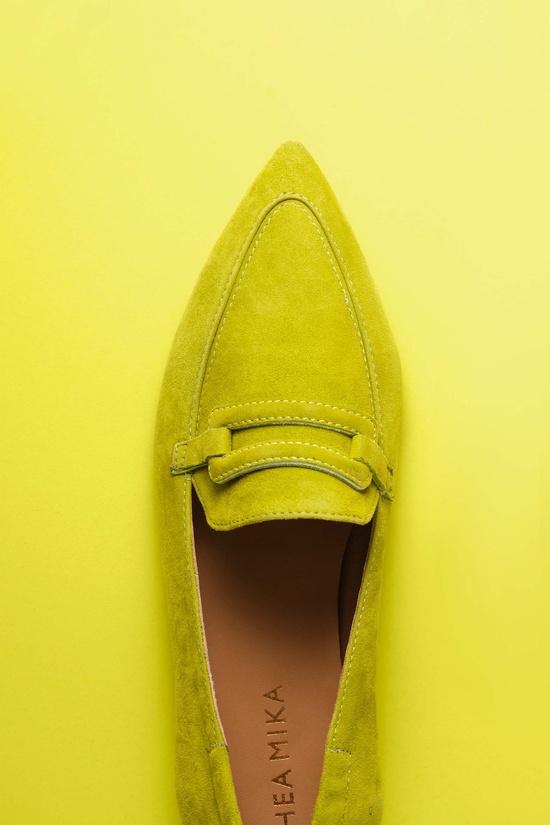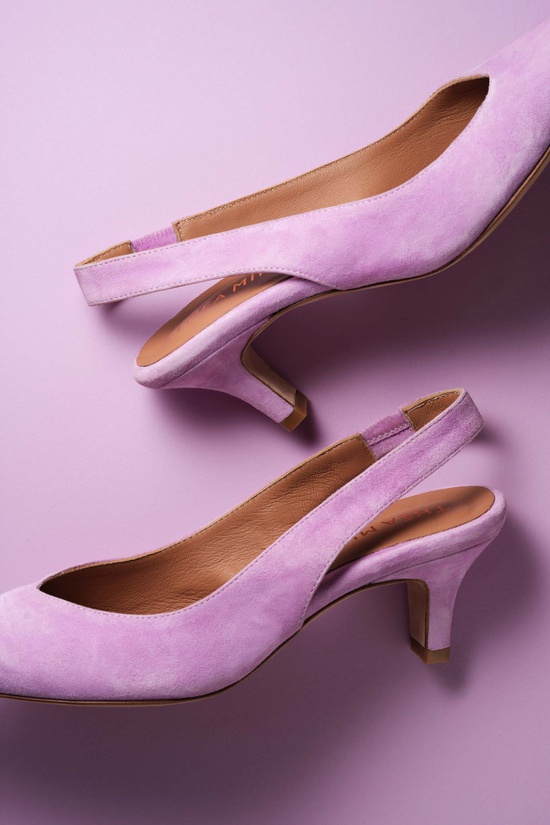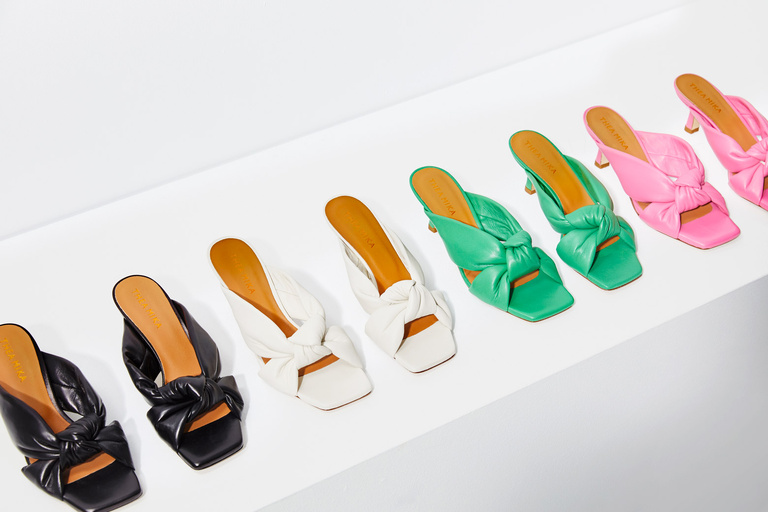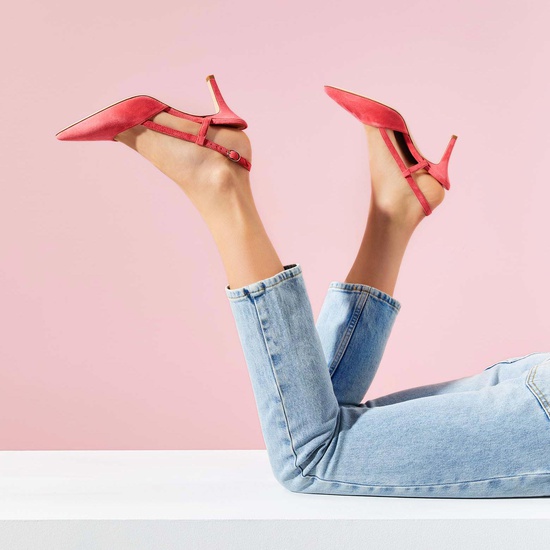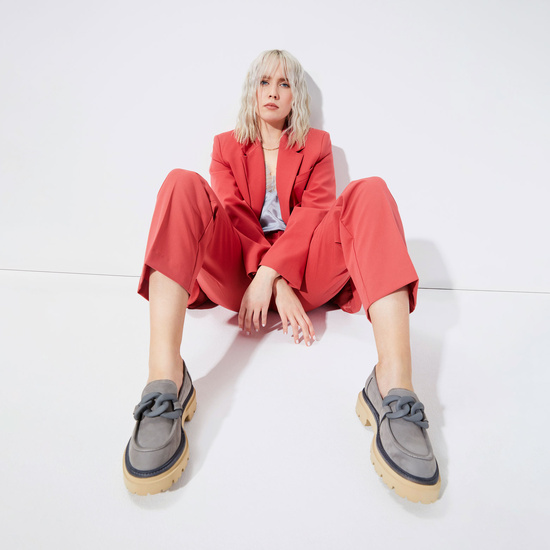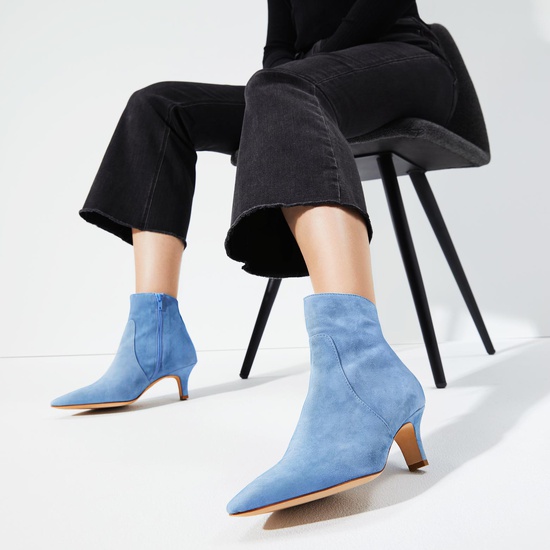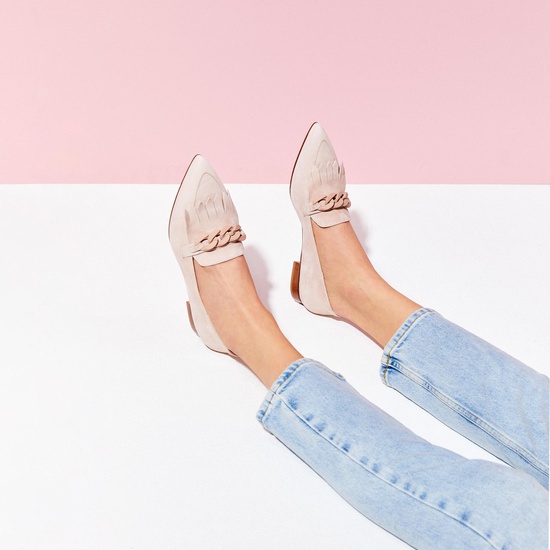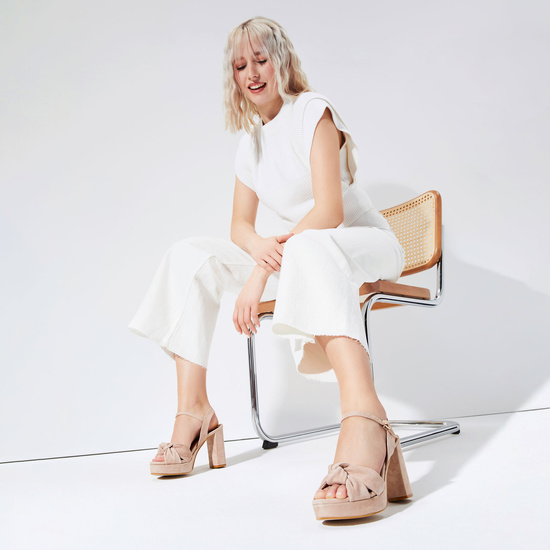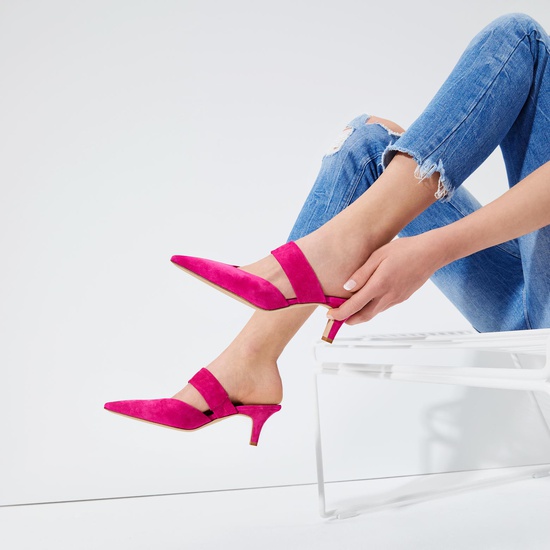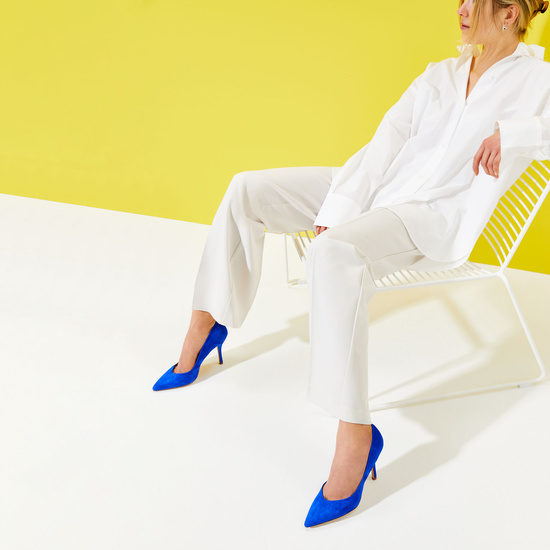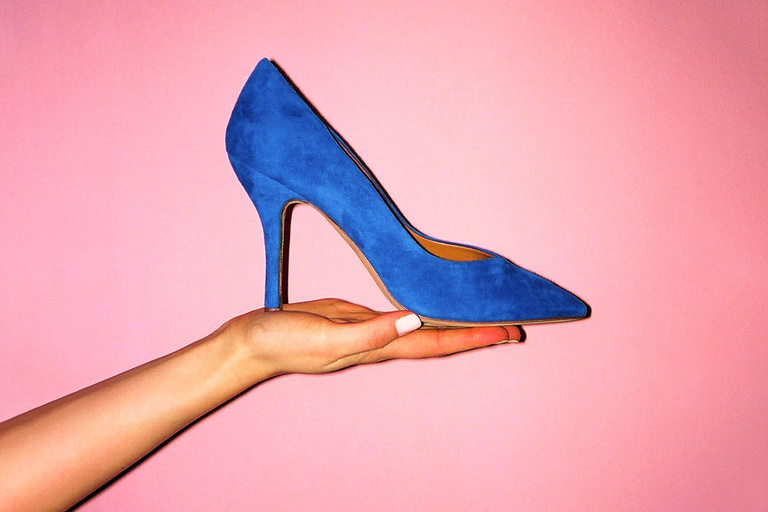 Autumn / Winter 2021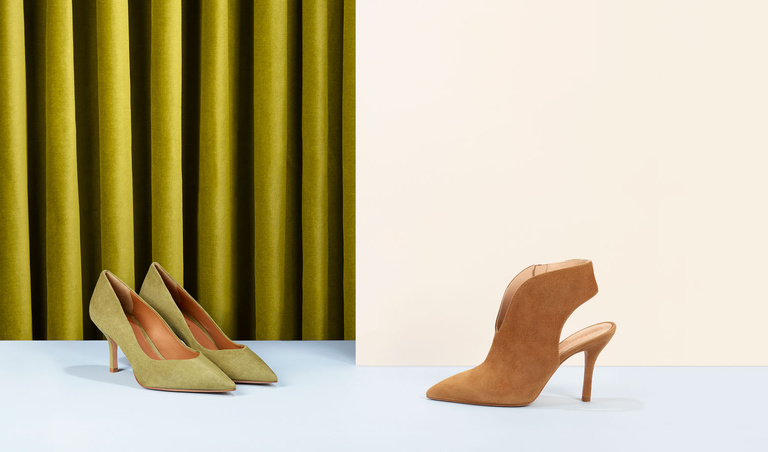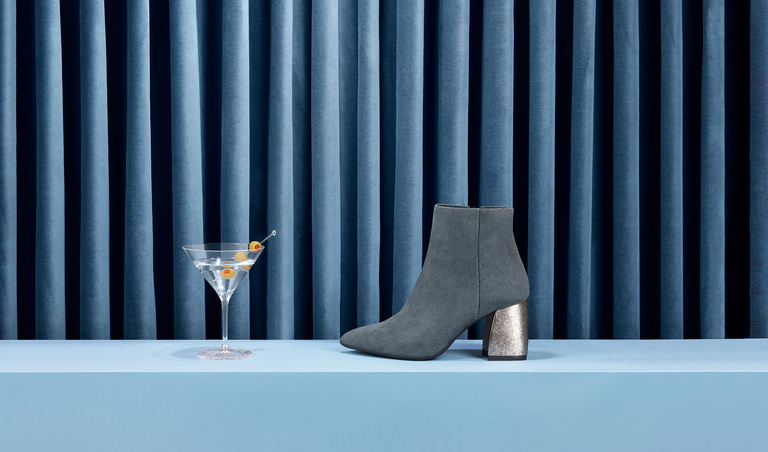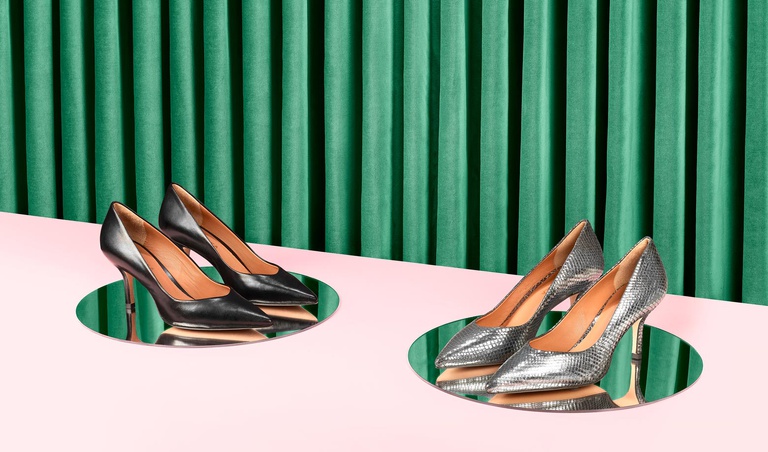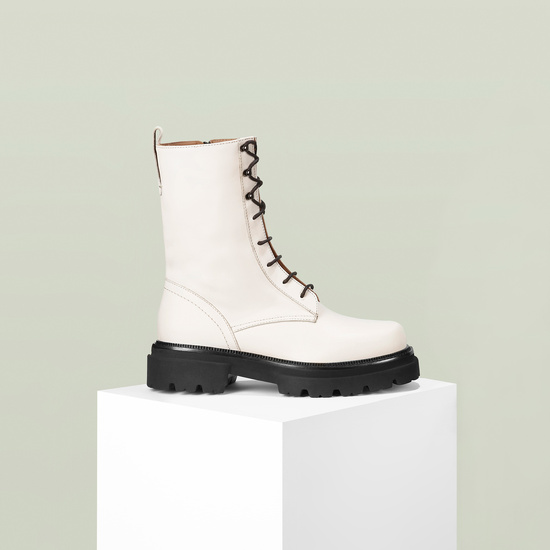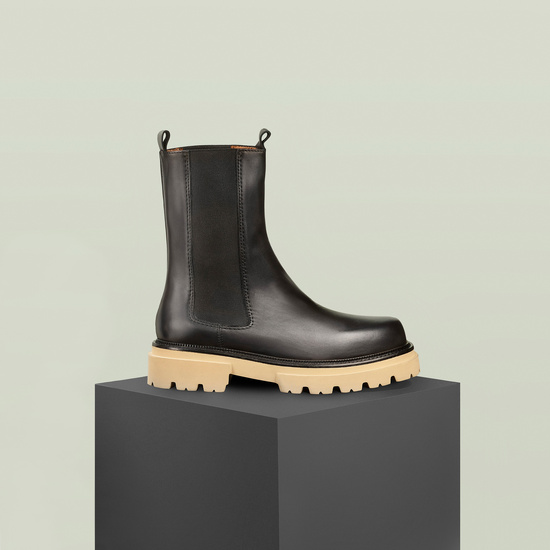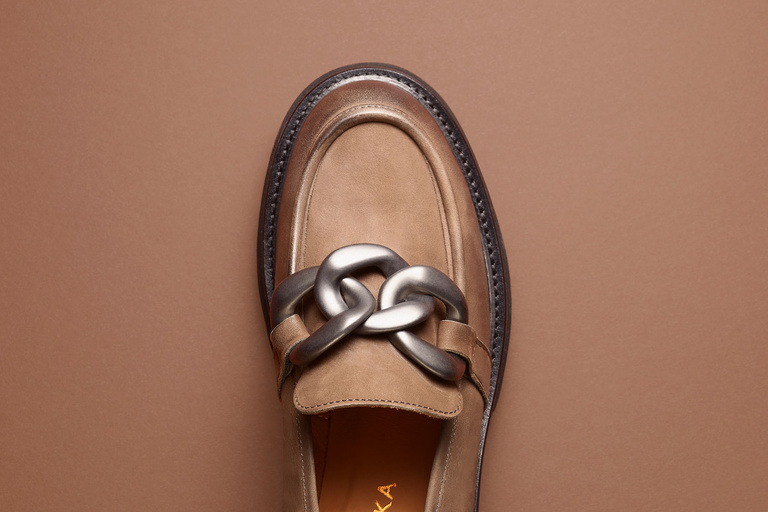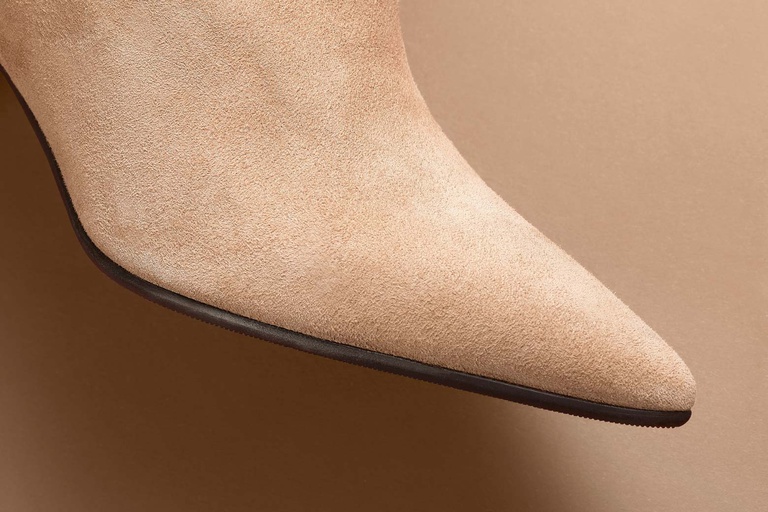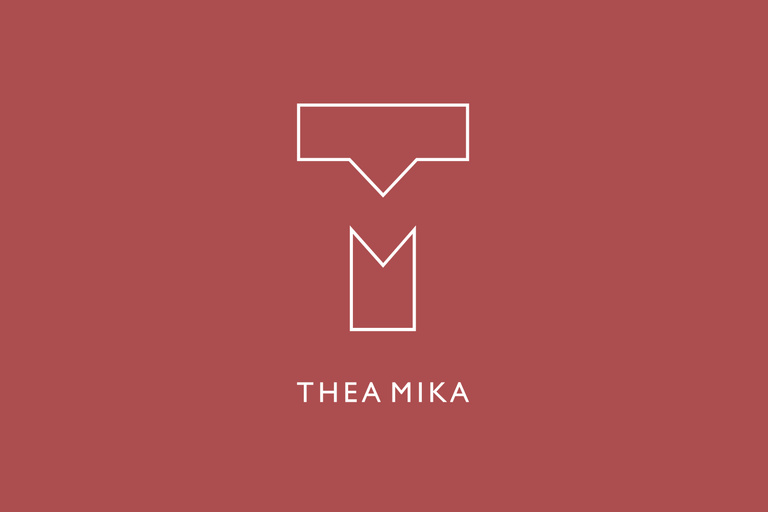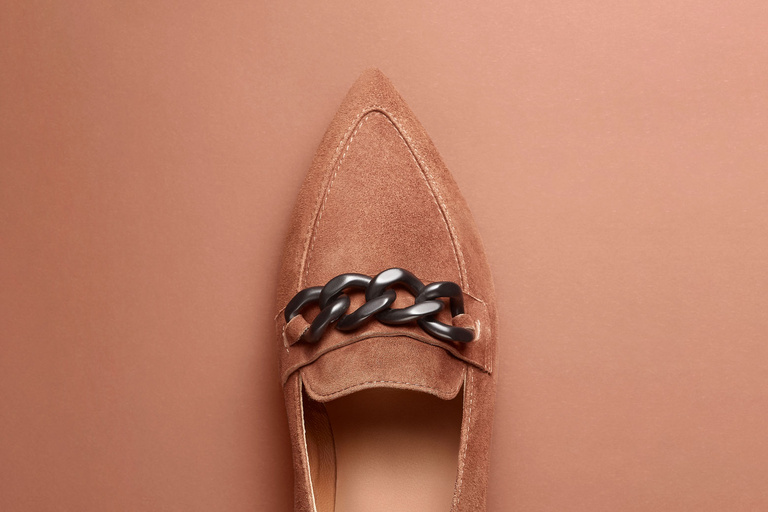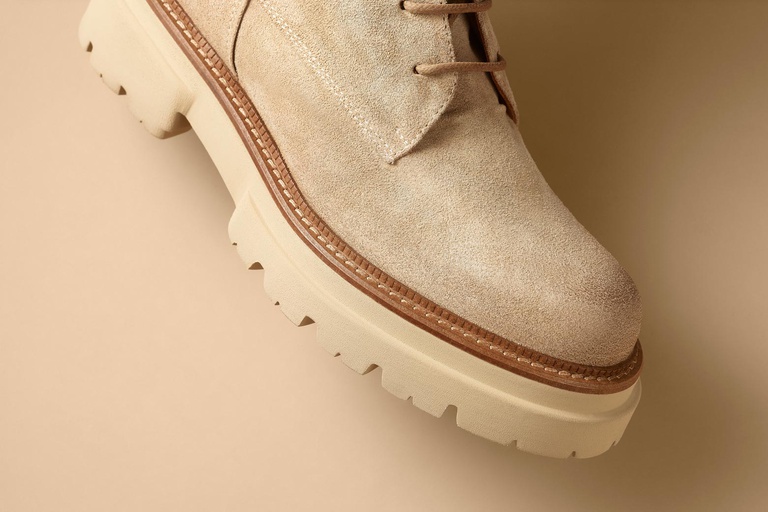 Spring / Summer 2021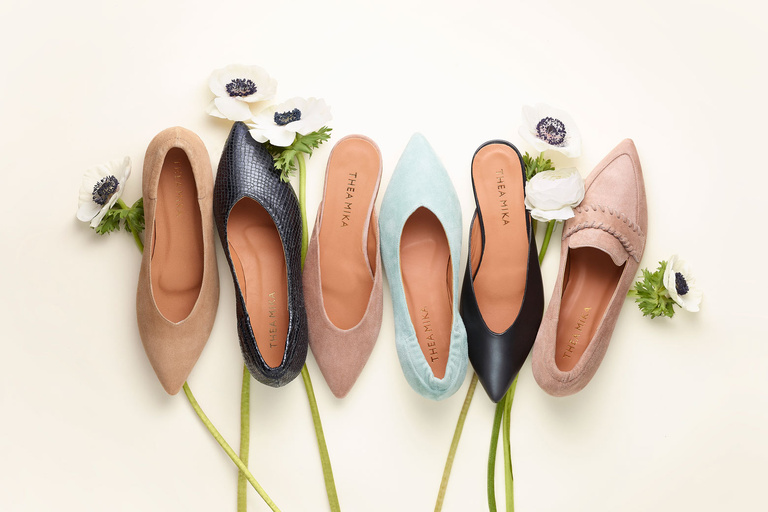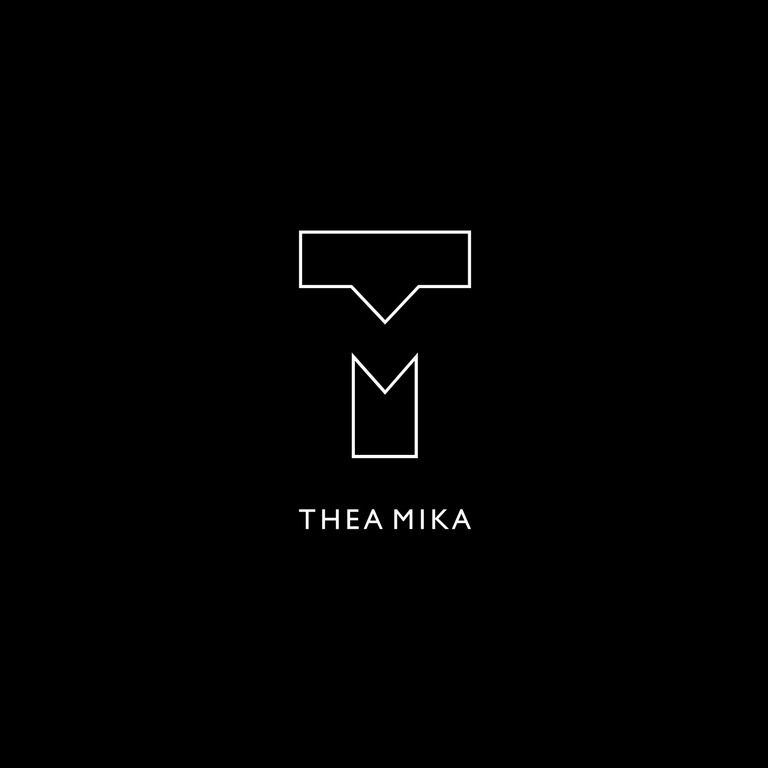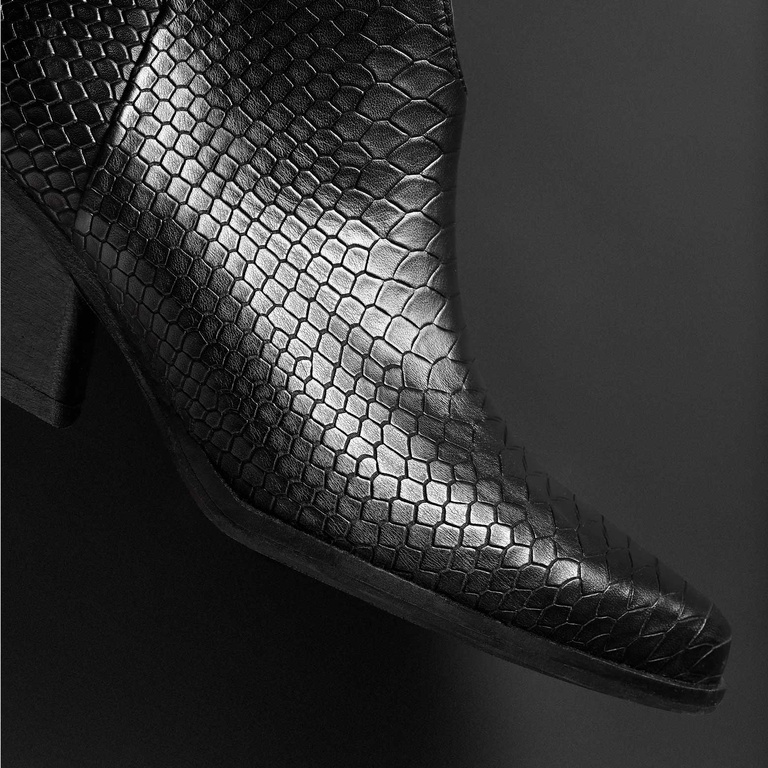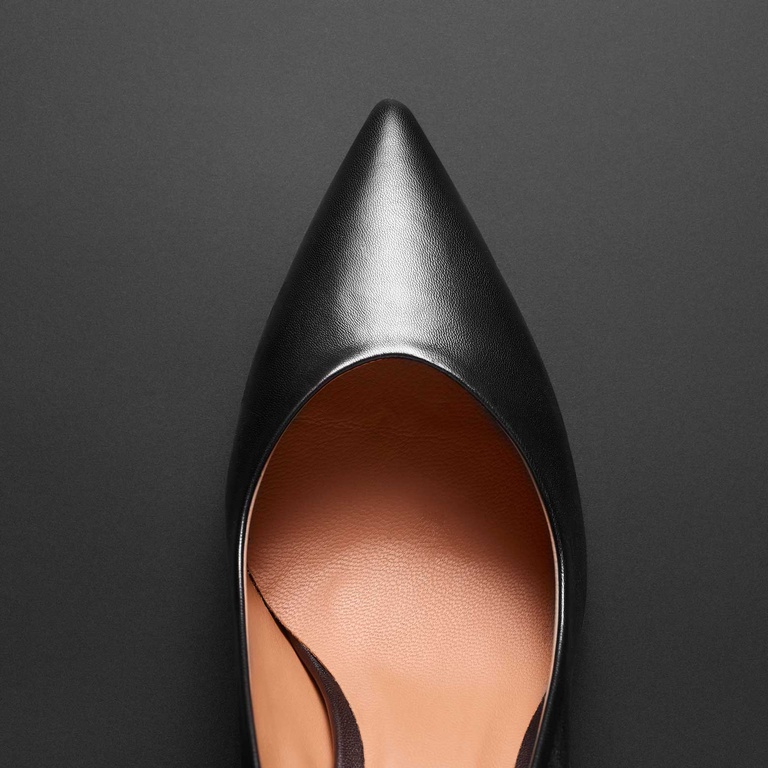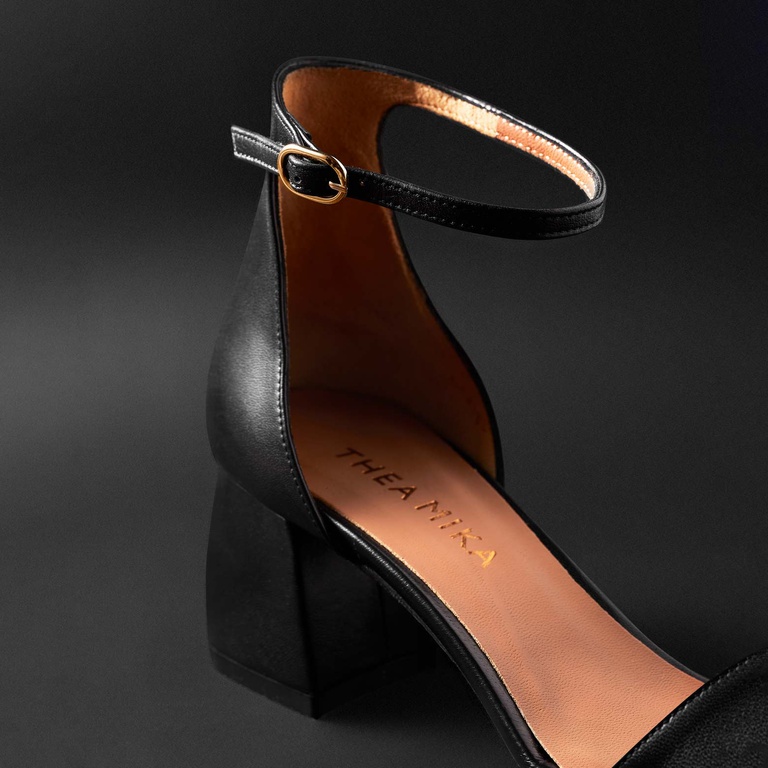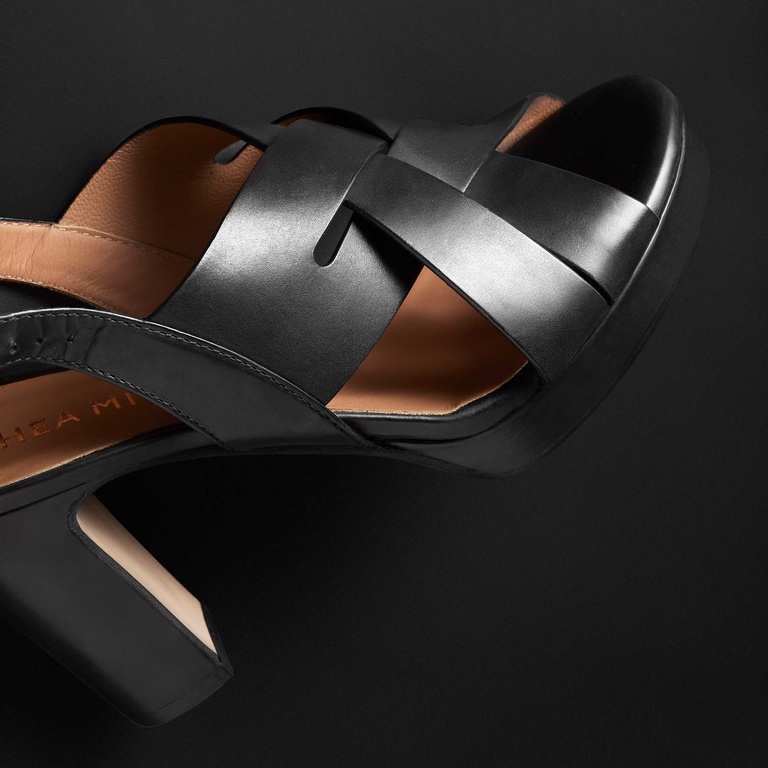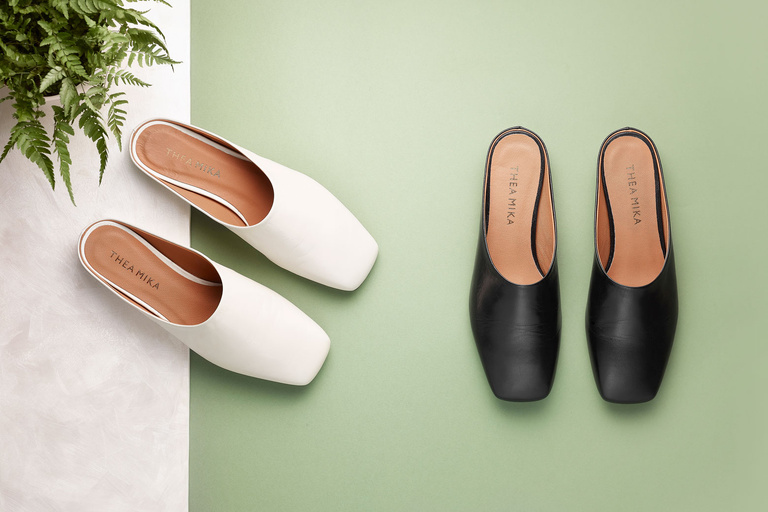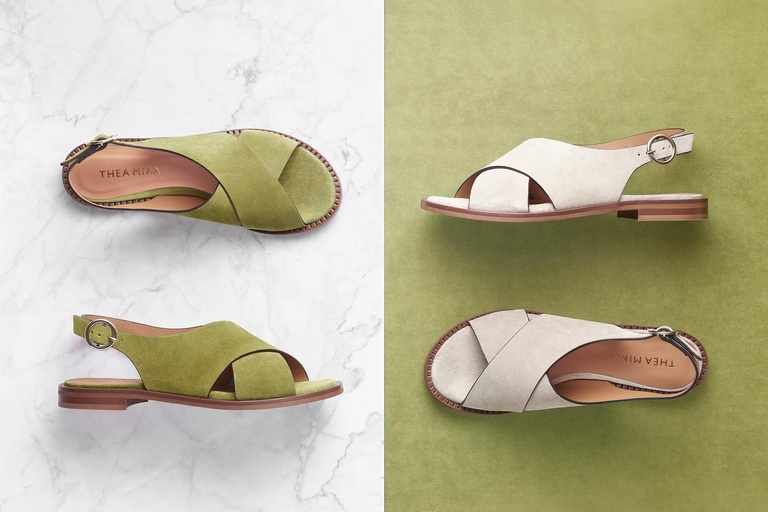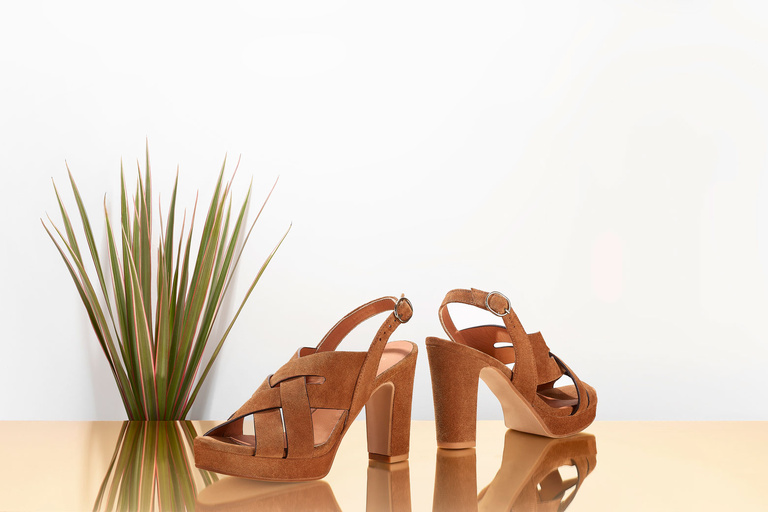 Autumn / Winter 2020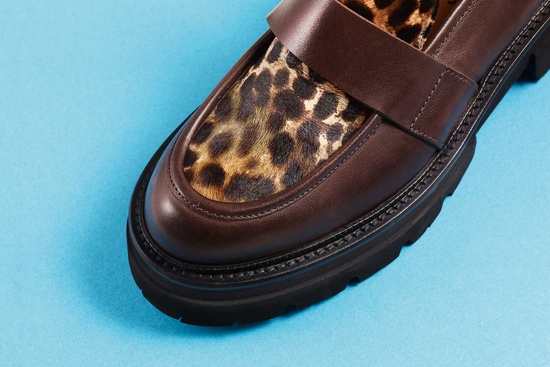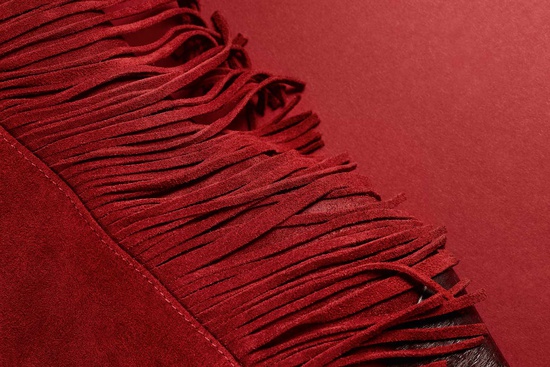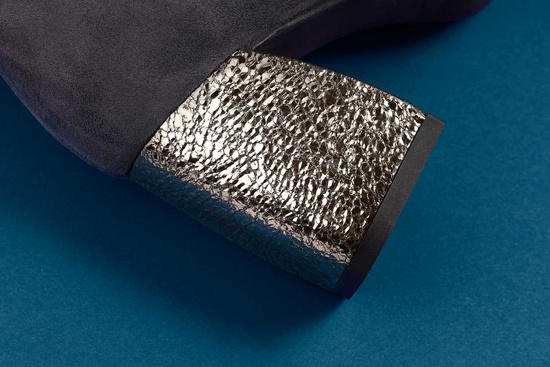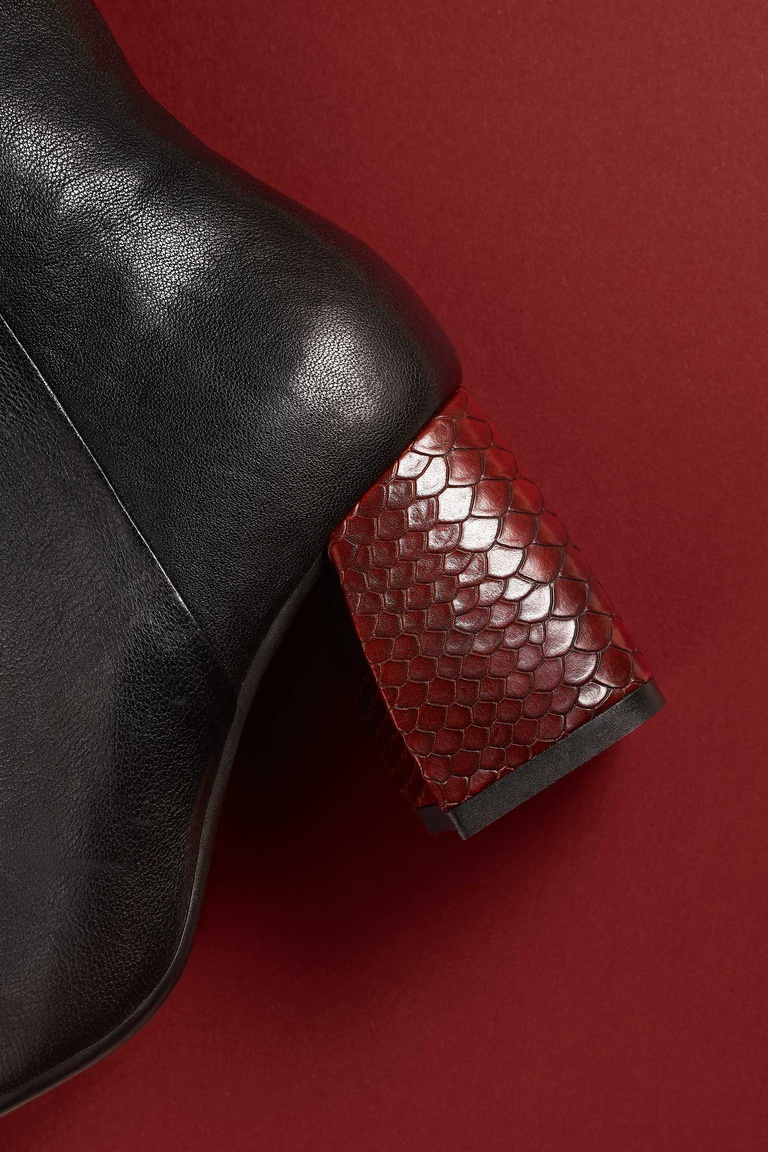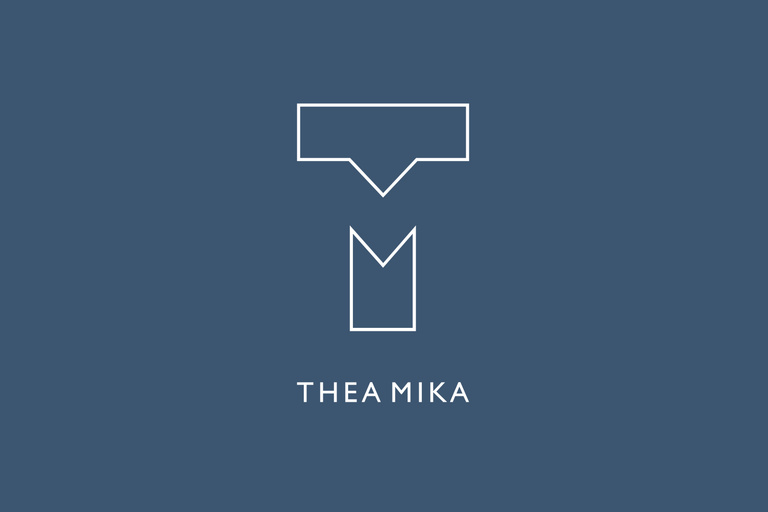 Still life photography: Manuel Mittelpunkt
Lifestyle photography: zvei_studios